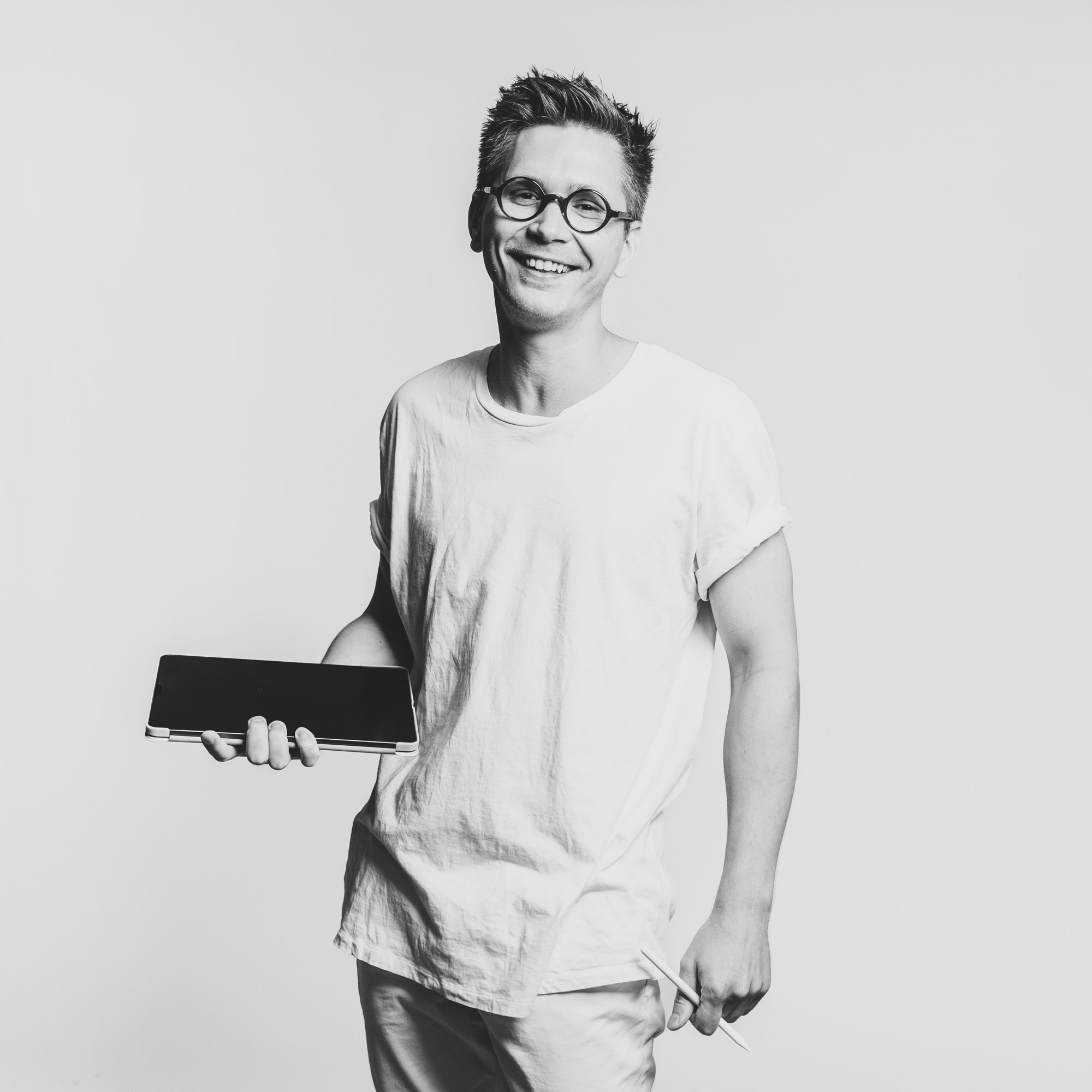 Ben Konkol
Art Director
Ben had an action-packed introduction to Drake Cooper/agency life in 2017. After completing his Backstage Pass internship, he hurled himself on board full-time as a Production Artist during a whirlwind capstone semester at Boise State University. As a BFA in Illustration, Ben felt drawn toward higher-level creative control, and in 2019 he made the shift to his current position as Art Director, where he now works diligently to implement and curate visual aesthetics in branding and advertising materials. Ben is also moderately good at ping pong and a semi-dedicated advocate of this severely underrated office sport–make sure to challenge him to a match next time you find yourselves near a table.
Q&A
What is the trait you deplore most in others?
The trait that causes a preference for unwashed hands after bathroom visits.
What do you regard as the lowest depth of misery?
When my cat got her first period.
What do you consider the most overrated virtue?
Selflessness literally makes no sense.
What's your go-to office beverage?
Lavender Earl Gray tea with a splash of Blue Diamond Unsweetened Original Almondmilk with delicious almonds from passionate growers.
What activities keep you busy outside the office?
I enjoy gazing ruefully out the window past my assortment of dying houseplants and planning out all the artistic things I want to do. I also enjoy hiking and annoying my cat.
Back to About