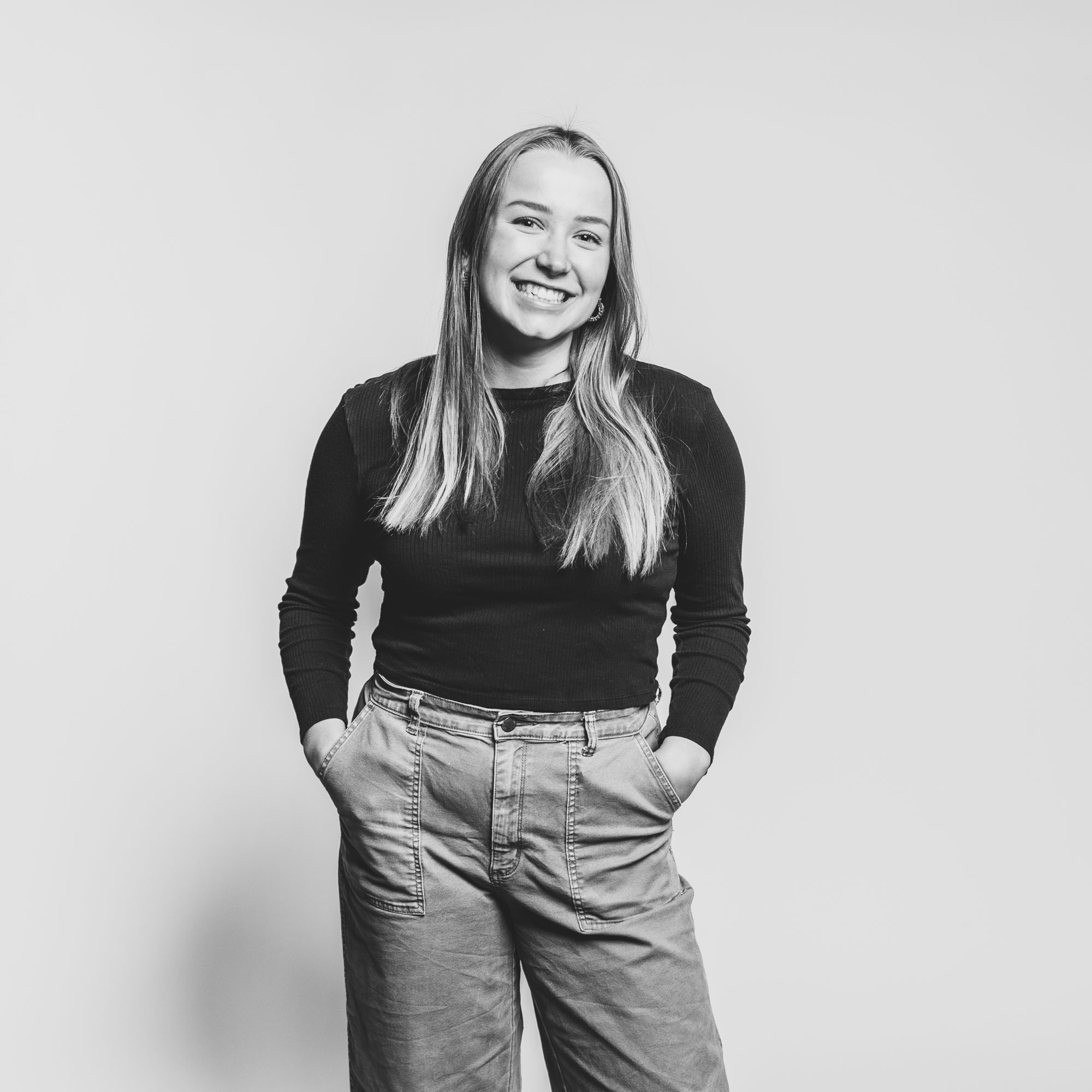 Grace McCuistion
Social Media Specialist
Q&A
Which words or phrases do you most overuse?
Vibes. It's wired into my DNA at this point.
When and where were you the happiest?
Backpacking around Europe with my childhood best friends.
What is your most marked characteristic?
My outgoingness. I will befriend any & every person possible, much to the chagrin of my dearly beloved shy friends who just want to go home.
What's your go-to office beverage?
Black coffee in the morning, La Croix in the afternoon.
What activities keep you busy outside of the office?
Reading, thrift shopping, skiing, climbing, concert-going, backpacking, hiking, & planning lots of weekend trips with my friends.
Back to About