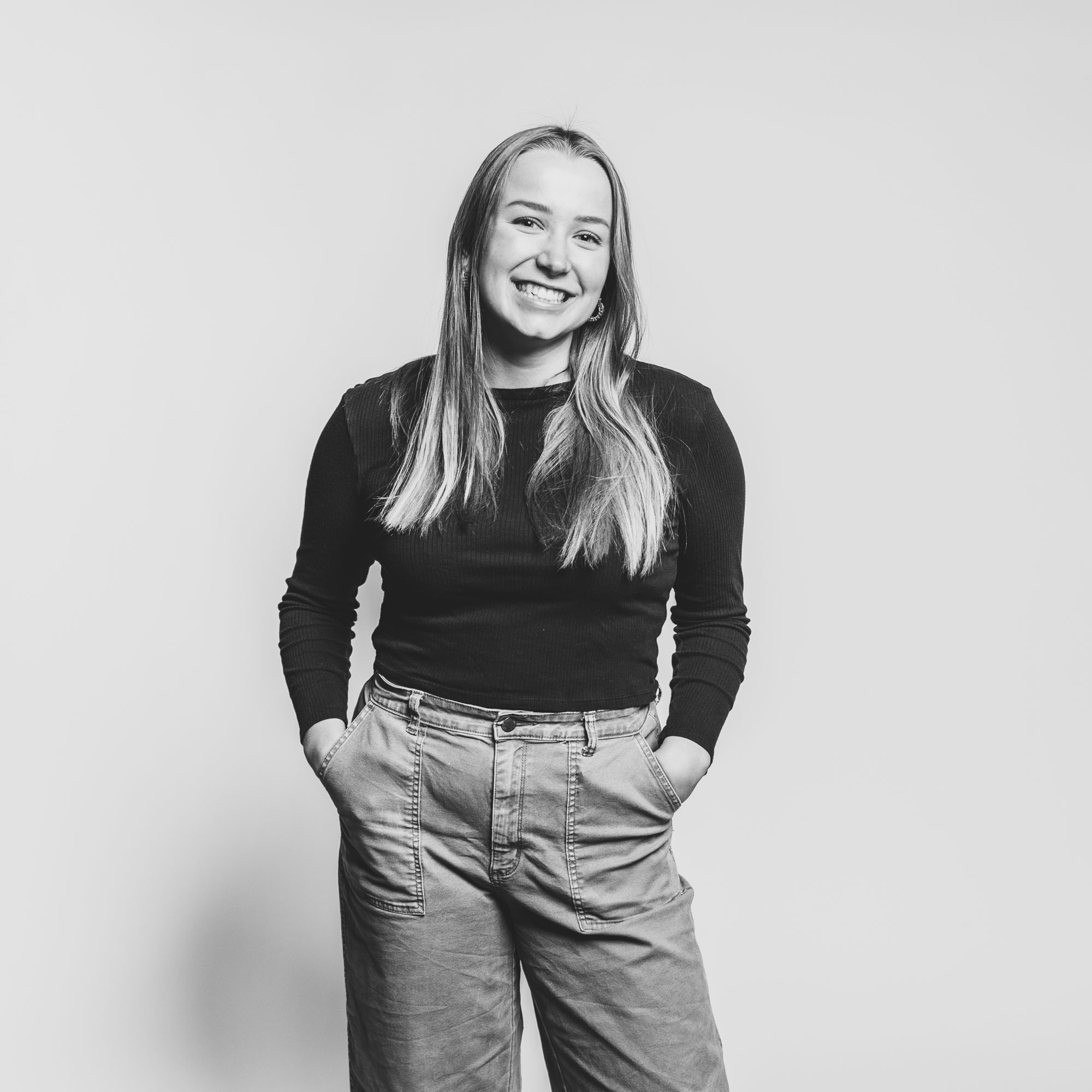 Grace McCuistion
Social Media Specialist
As DC's Social Media Specialist, Grace loves discovering ways to harness the ever-evolving world of social media into a powerful tool that yields real results for our clients. When she isn't buying and optimizing media on our client's paid social channels, you can likely find her in meetings trying to explain the newest TikTok trends to our team.
After graduating from Boise State University with her BBA in Marketing in May 2022, Grace joined the Drake Cooper team in July after fulfilling her lifelong dream of backpacking Europe. She was born and raised in the Seattle area, and still has the coffee snobbery, indie music obsession, and unwavering love for the Seahawks and Mariners to show for it.
Outside of work, Grace is quickly discovering that she can't try every hobby, visit every country, listen to every song, and read every book in the world- but that certainly won't stop her from trying!
Q&A
Which words or phrases do you most overuse?
Vibes. It's wired into my DNA at this point.
When and where were you the happiest?
Backpacking around Europe with my childhood best friends.
What is your most marked characteristic?
My outgoingness. I will befriend any & every person possible, much to the chagrin of my dearly beloved shy friends who just want to go home.
What's your go-to office beverage?
Black coffee in the morning, La Croix in the afternoon.
What activities keep you busy outside of the office?
Reading, thrift shopping, skiing, climbing, concert-going, backpacking, hiking, & planning lots of weekend trips with my friends.
Back to About