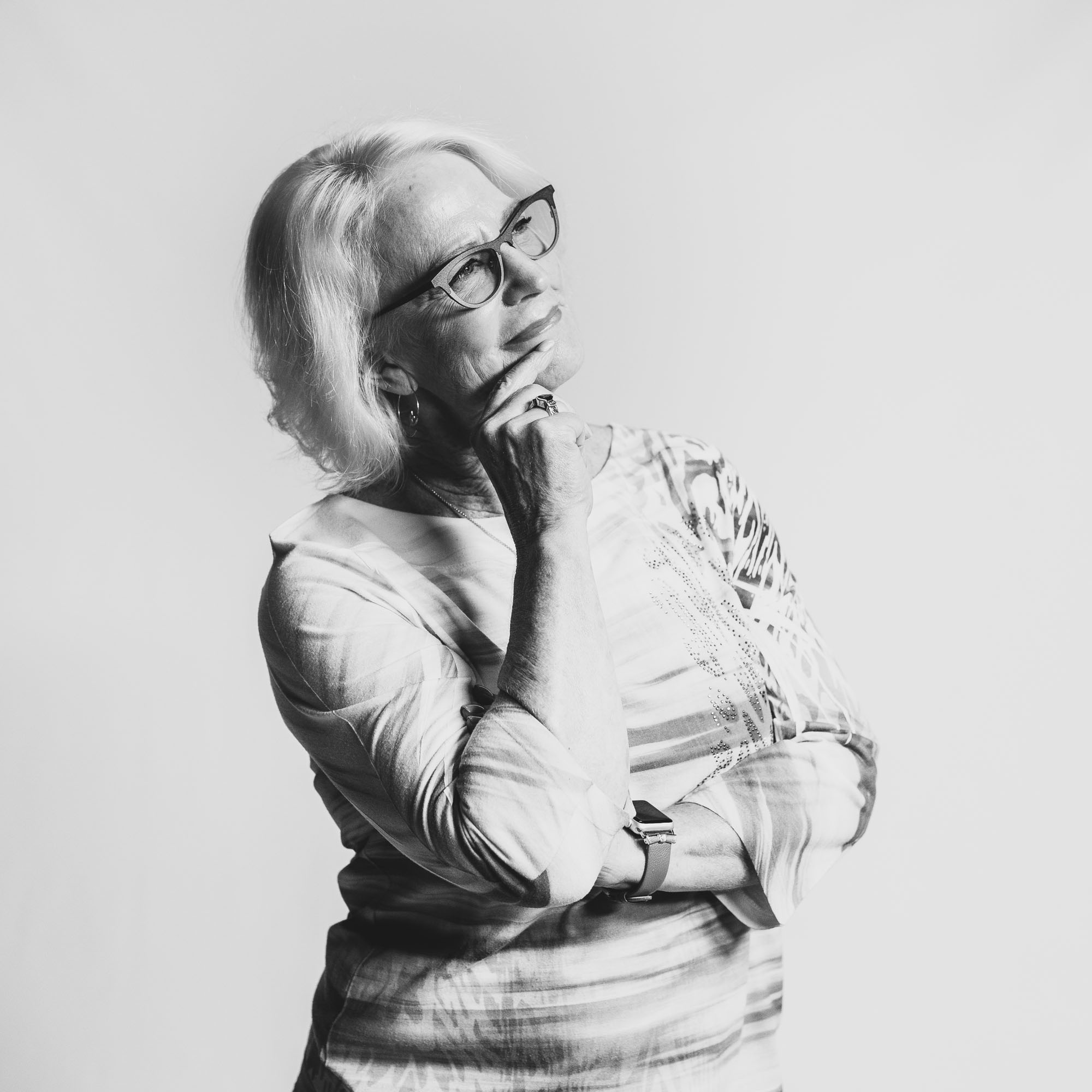 Sara Chase
Account Director
How often do you find an ad person who's worked at the same firm for more than 30 years? Rhetorical question. It was a great agency back in the day, and it remains so today. That's why Sara continues to walk through the door, ready to roll up her sleeves and seize the day. As Account Director, Sara partners with her clients to tackle challenges and find solutions that make a measurable impact. Sara's background began in media, having worked on both sides of the desk—that would be television sales at KPVI before moving to the agency side as Media Director for about a decade. When the new millennium rolled over, she transitioned to Account Management, where getting to know her clients and figuring out their needs remains a good fit.
When she's not working, she hopes you'll find her in the clouds…in an airplane, she owns with her very own pilot. This travel mode truly makes it as much about the journey as the destination, and it's amazing the places you can go in 4 hours or less.
Q&A
Which living person do you most admire?
I'm going to go with Oprah.
Which words or phrases do you most overuse?
Apparently it is "Soup to nuts."
If you were to die and come back as a person or thing, what would it be?
A bird with brains.
What is it that you most dislike?
Bowling, because I feel so awkward.
What activities keep you busy outside the office?
Chase a ball around 18 holes, shoosh down a fluffy white mountain, check out shops from bargains to art especially when I'm out of town, keep my iPad loaded with great novels, cruise the greenbelt (it's electric!), and co-pilot as the crow flies to great destinations like the coast, McCall, Jackpot…
Back to About