Welcome, Juliana Baughman & Kristie Danenhauer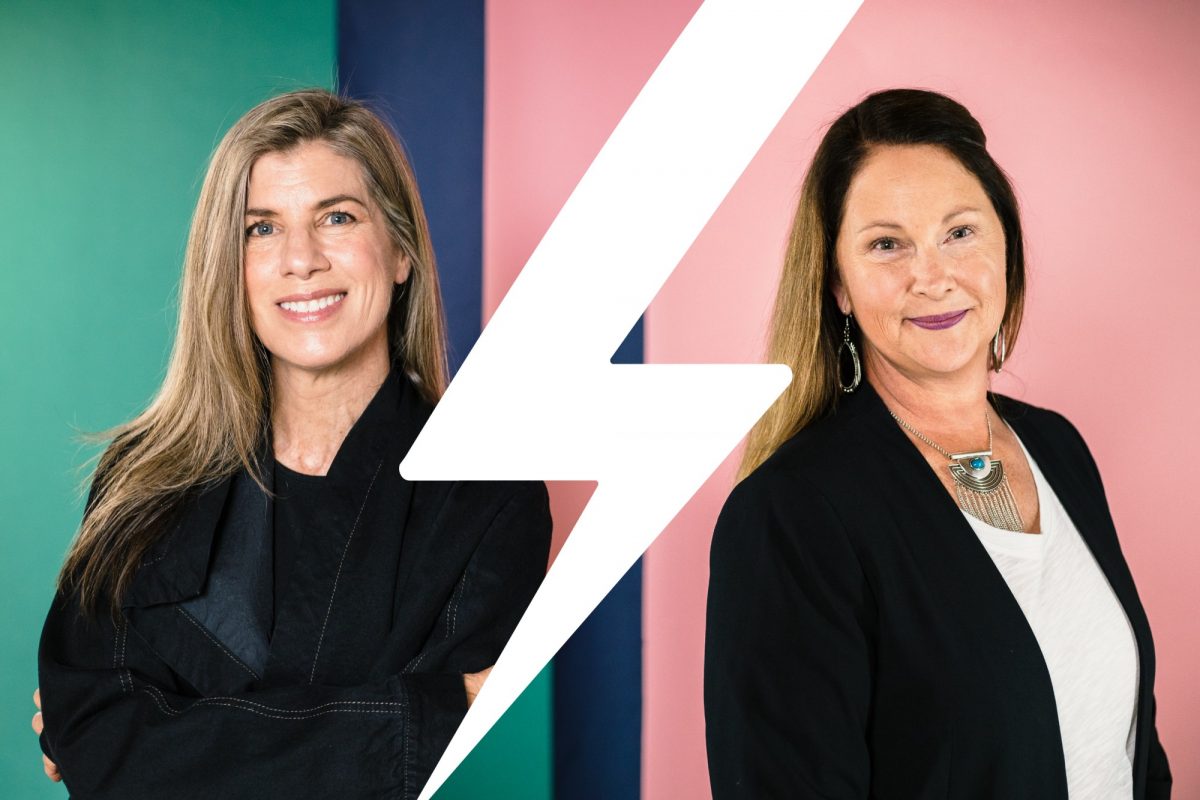 The last year has been a whirlwind, so we're taking a moment to pause and reflect on some of the incredible talent that has joined our team. Allow us to introduce two incredible, new(ish) employees who hit the ground running and continue to do laps around us.
Meet Juliana Baughman — Director of Integrated Production & Operations. With an extensive background in project management, talent acquisition, metalsmithing, and even dressage, Juliana brings incredible expertise and talent to Drake Cooper. Leading project management and production teams on previous clients such as Apple, Google, Airbnb, BMW, and Mattel, Juliana uses her creative knowledge to inform on managing cross-functional teams and operations to make the whole thing hum. At Drake Cooper, Juliana is an exceptional leader, managing all the moving parts of production on the creative side, along with introducing new processes for art buying, print production, and more.
When Juliana isn't unclogging a workflow issue or pursuing her creative passions, you can usually find her working with horses. Juliana is an accomplished rider — she was selected as the only non-professional rider to participate in a USDF clinic with Walter Zett. The focus and dedication she gives her horses translates to her approach as a calming and strategic force in our fast-paced industry. We're so lucky to have her.
Meet Kristie Danenhauer — Account Director. Kristie brings a decade of client service experience to Drake Cooper, working with industry leaders in local nonprofits to Silicon Valley tech start-ups, to global Fortune 100 corporations. Most recently, Kristie was a Sr. Account Supervisor at Accenture, where she helped shape the company's customer experience-based model for omnichannel digital marketing. Kristie's passion lies in helping her clients grow a purposeful brand from the inside out that engages customers and drives growth.
Speaking of drive, Kristie's is evident in her personal life where up until the pandemic, she had visited a total of 16 countries with plans to see more. Even with her many international hiking trips, yoga retreats, and parasailing adventures under her belt, she can still appreciate a good ski day in Idaho or backyard party with friends. Say hi to Kristie, if you can catch her.