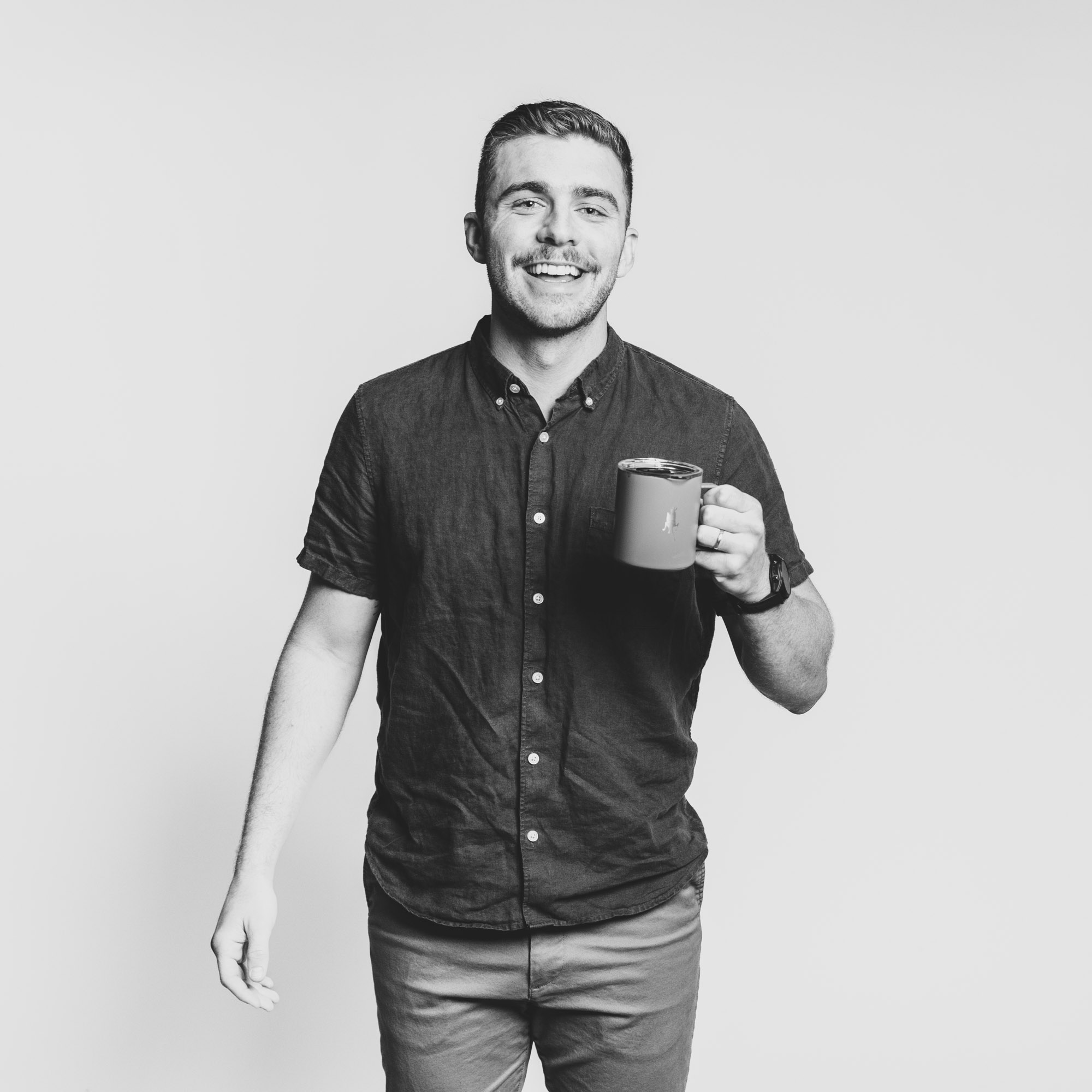 Andrew O'Brien
Search Marketing Manager
As Drake Cooper's Search Marketing Manager, Andrew handles the leadership, management, and performance of all things Google, Microsoft, and Youtube. He's all about pulling the correct levers across three search marketing disciplines – SEO, SEM, and UX Strategy, to make brands' search engine presences as visible, compelling, and actionable as possible.
Andrew joined Drake Cooper's Backstage Pass internship program while still in college studying Marketing and UX Design at Boise State University. He couldn't get enough of the agency life, stepping back into a full-time role in media and analytics as his time as a Bronco was coming to a close.
Outside the 9-5, you'll find Andrew watching college football, Seattle Mariners baseball, or researching his investments in Lego Star Wars sets. He's a trail, river, and mountain enthusiast – so much so he decided to leave a little piece of himself in the Tetons the day before he proposed to his wife, Allie. (You should probably just ask him about it sometime.)
Q&A
What is your idea of perfect happiness?
A hot french press, a book, Novo Amor on the speakers, and a rooftop patio in the mountains.
Which words or phrases do you most overuse?
"Good grief."
What do you consider your greatest achievement?
The game-winning catch during the 2019 BAF Kickball Championship Match.
If you were to die and come back as a person or a thing, what would it be?
A moose. A lifetime of wandering arctic mountains and forests sounds like a dream.
Who is your hero of fiction?
Samwise Gamgee. He's dependable, puts others first, and EASILY has three of the best lines in the whole Lord of the Rings trilogy.
Back to About