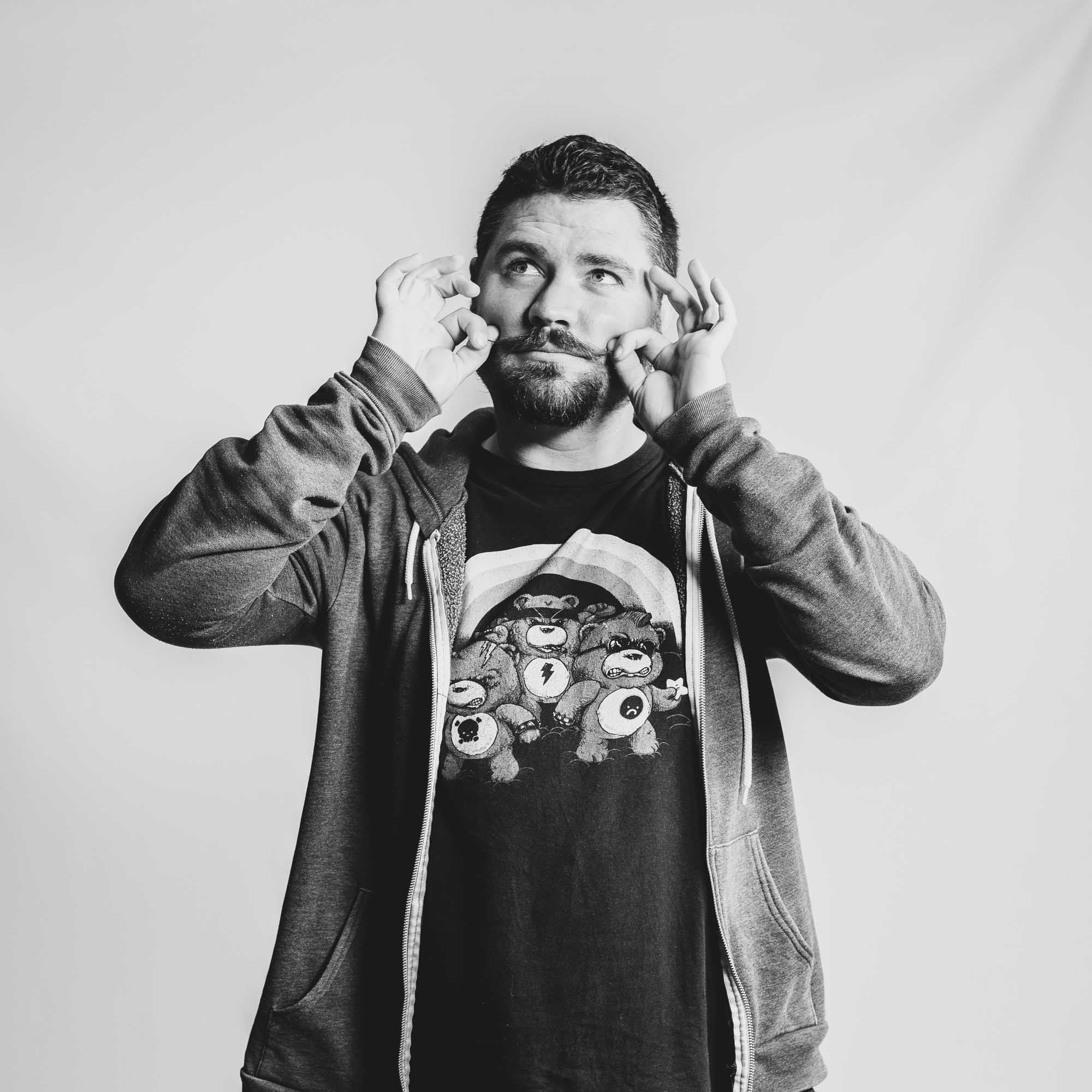 Cale Cathey
Senior Art Director
Cale joined Drake Cooper way back in 2007. In his current role, he is responsible for providing creative insight and art direction for a wide variety of clients. He graduated from Boise State University earning a BA in Graphic Design with an emphasis in Illustration. Before joining DC, he worked in the SUB Promotions office at BSU as a Student Designer, professionally as a Senior Graphic Designer, and later as the SUB Promotions Coordinator. When he isn't designing awe-inspiring graphics, sketching brain-bending illustrations, or concepting life-altering creative ideas, you can find him cheering from the sidelines of a soccer field somewhere in the lower 48. A proud father of two, he and his beautiful wife Alison love calling Boise home, where they can enjoy spending time outdoors in Idaho's wilderness and indoors watching the newest documentary on Netflix.
Q&A
What is your idea of perfect happiness?
Watching 5 to 38 Netflix movies all in one day or maybe floating a small mountain lake while fishing for trophy rainbow or maybe watching an evenly-matched soccer game on a warm sunny evening or maybe drinking an ice-cold beer on the back porch while listening to Marty Robbins as the sweet aroma of incense fills the air or maybe playing retro video games into the wee hours of the morning.
What is your greatest fear?
Small talk. And big spiders.
What talent would you most like to have?
Skateboarding.
On what occasion do you lie?
Weekdays.
Which historical figure do you most identify with?
Albert Einstein.
Back to About