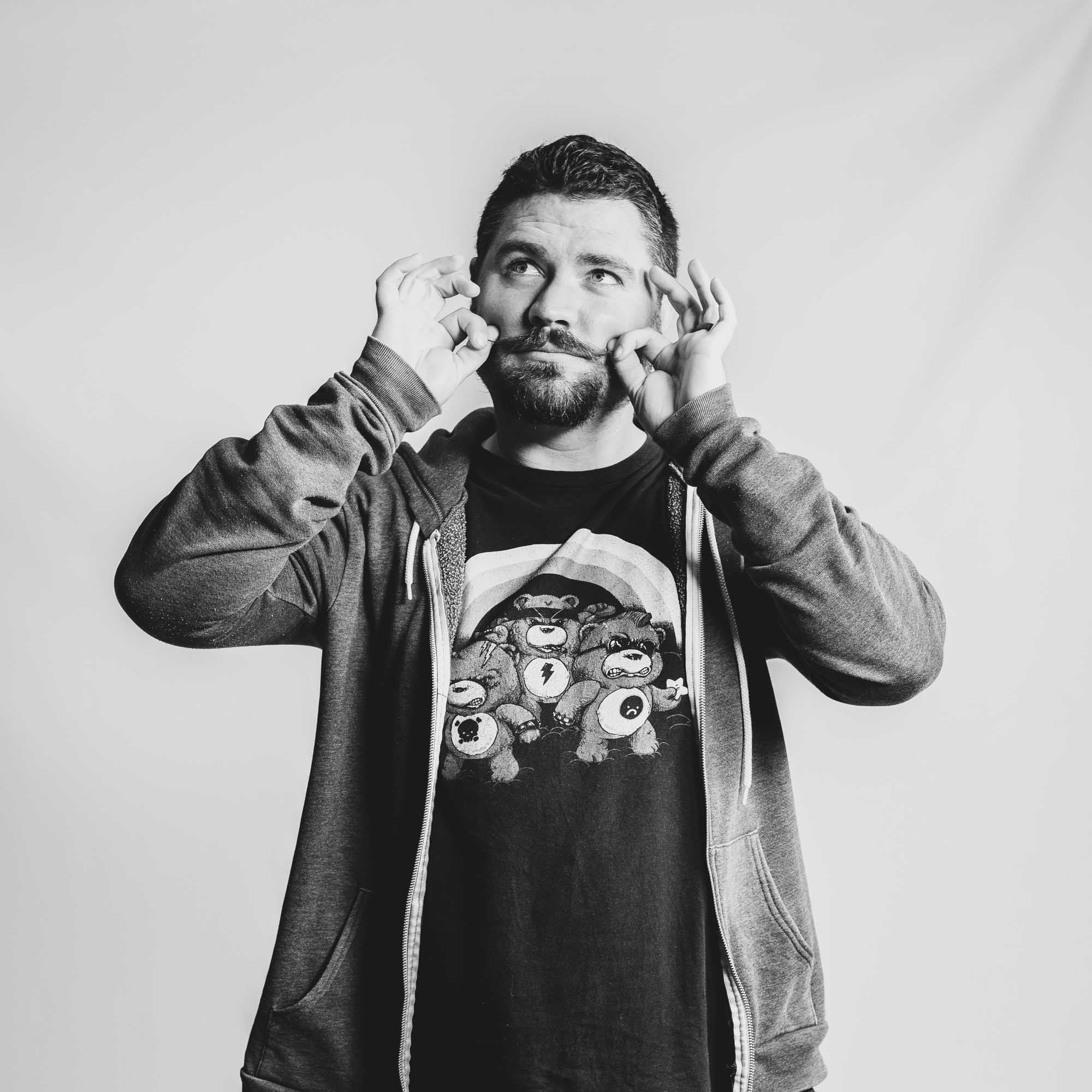 Cale Cathey
Associate Creative Director
Q&A
What is your idea of perfect happiness?
Watching 5 to 38 Netflix movies all in one day or maybe floating a small mountain lake while fishing for trophy rainbow or maybe watching an evenly-matched soccer game on a warm sunny evening or maybe drinking an ice-cold beer on the back porch while listening to Marty Robbins as the sweet aroma of incense fills the air or maybe playing retro video games into the wee hours of the morning.
What is your greatest fear?
Small talk. And big spiders.
What talent would you most like to have?
Skateboarding.
On what occasion do you lie?
Weekdays.
Which historical figure do you most identify with?
Albert Einstein.
Back to About