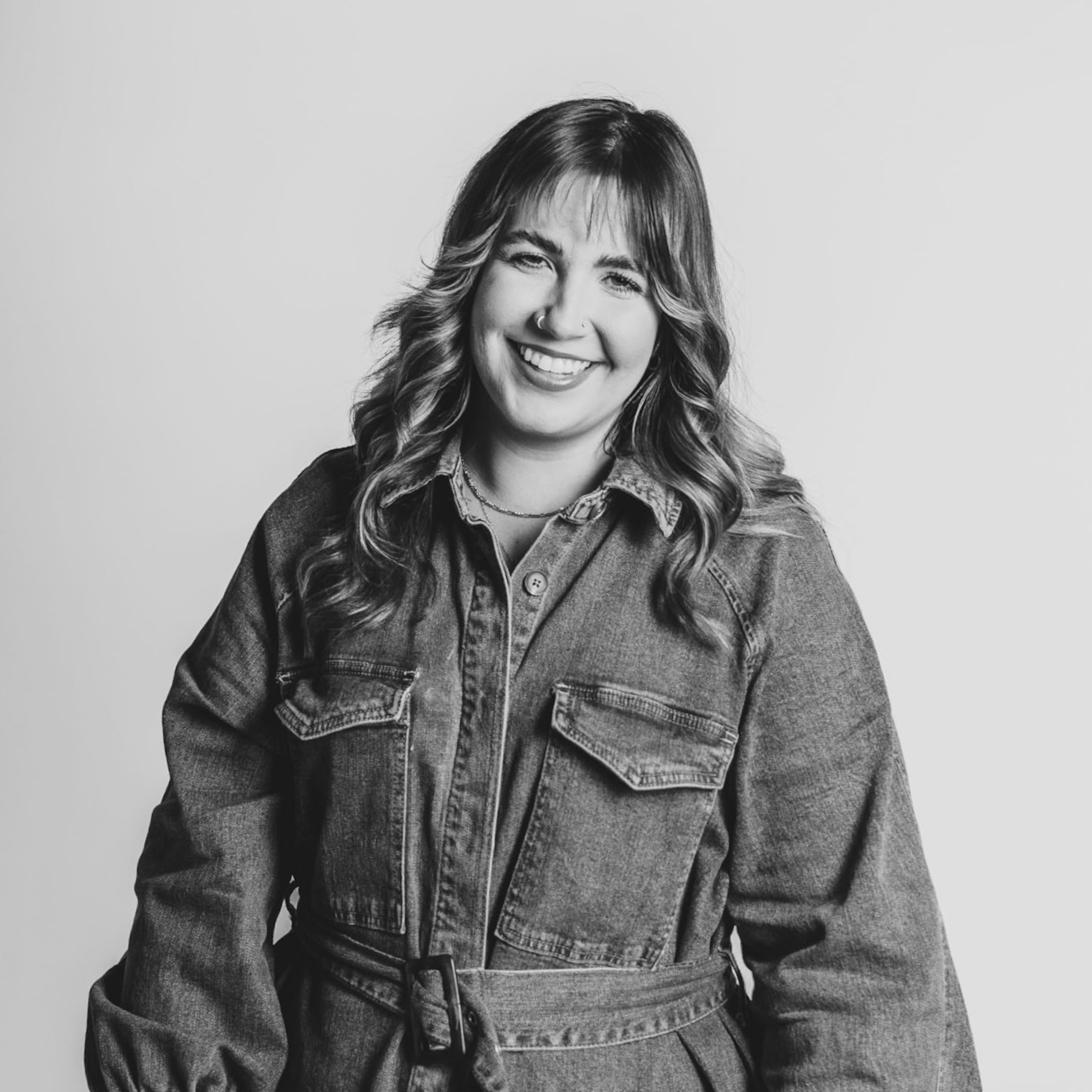 Emily Panico
Art Director
Emily felt the pressure after being nominated the next Picasso her senior year of high school, but thankfully she didn't let her artistic abilities peak at finger painting. Instead, she channeled her talent into becoming an art director with a keen eye for aesthetics, who uses her creativity and design skills to bring ideas to life. Before Drake Cooper, Emily worked as a freelancer working for agencies all over the nation with a wide range of clients, from small startups to well-established brands. As a freelancer, she quickly realized that the only people she was talking to on a regular basis were her pets (who, let's be real, weren't the most engaging conversationalists). So, she made the bold decision to venture back into the world of office life in search of a more fulfilling social experience and also to have someone other than her pets to share her snack stash with. When she's not busy art-directing, you can find Emily herding her dogs to the dog park, thrifting her heart out for retro 70's clothing, or talking about how no other pizza compares to Chicago-style pizza (her hometown if that wasn't obvious).
Q&A
What is your idea of perfect happiness?
Sitting on the Oregon coast watching the sunset in front of a bonfire with a cold one🤌
What is your most treasured possession?
My grandpa's pin collection
Which words or phrases do you most overuse?
Let's get hurrr done.
What is your most marked characteristic?
My midwest charm
Who is your favorite artist or band?
Tash Sultana, but it's constantly changing.
Back to About