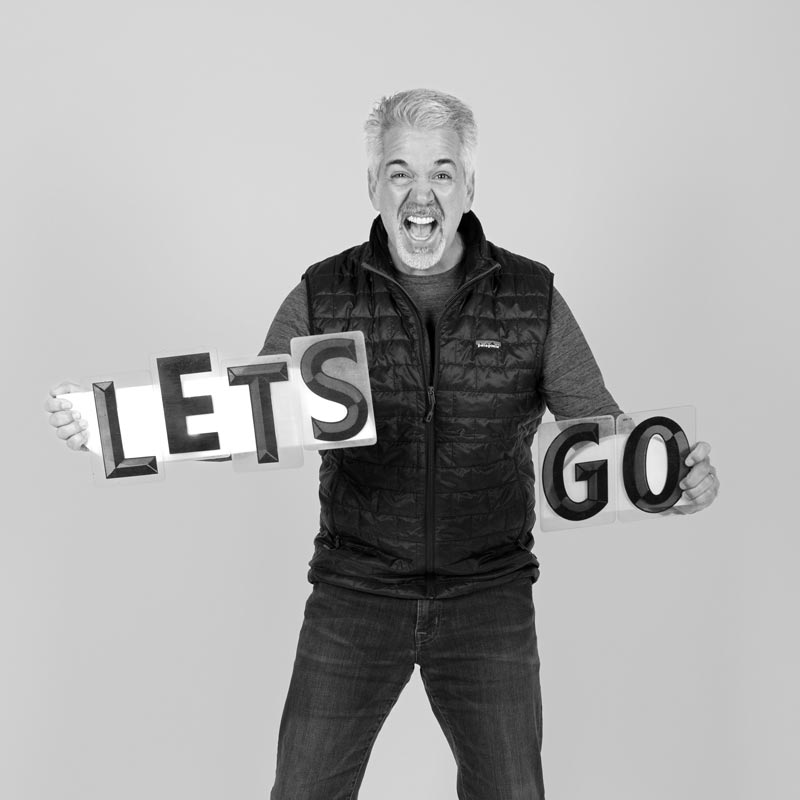 Gabriel Silva
Senior Integrated Producer
And… action! That's a familiar sentence you can expect to hear from Gabriel on-set, off-set, and in his personal life. As a Senior Integrated Producer (yeah, long title to describe a master cat wrangler), Gabriel leads the production department at Drake Cooper.
His producing career extends more than 20 years working on an extensive list of regional, national, and international brands in English and; sí, en Español también.
As a native of Mexico, Gabriel brings in a spicy bag of trickery he has gathered producing nationally and internationally for clients like Home Depot, RAM, FIAT, Firehouse Subs, TireRack, Zales, Chuck E. Cheese's, Nature Sweet Tomatoes, and many others.
When he is not on-set, at a post-production house, or at a recording studio, Gabriel spends his free time paragliding, playing tennis, and golf, or taking care of a big honey-do list.
Q&A
What living person do you most admire?
Easy. My Dad… he's a badass!
If you were to die and come back as a person or thing, what would it be?
Come back? Nah, I rather be a ghost and play pranks on all the loved ones I left behind.
What is your motto?
"Start doing what's necessary; then do what's possible; and suddenly you are doing the impossible." -Francis of Assisi
Which talent would you most like to have?
Being able to play the piano.
What do you most value in your friends?
Honesty.
Back to About