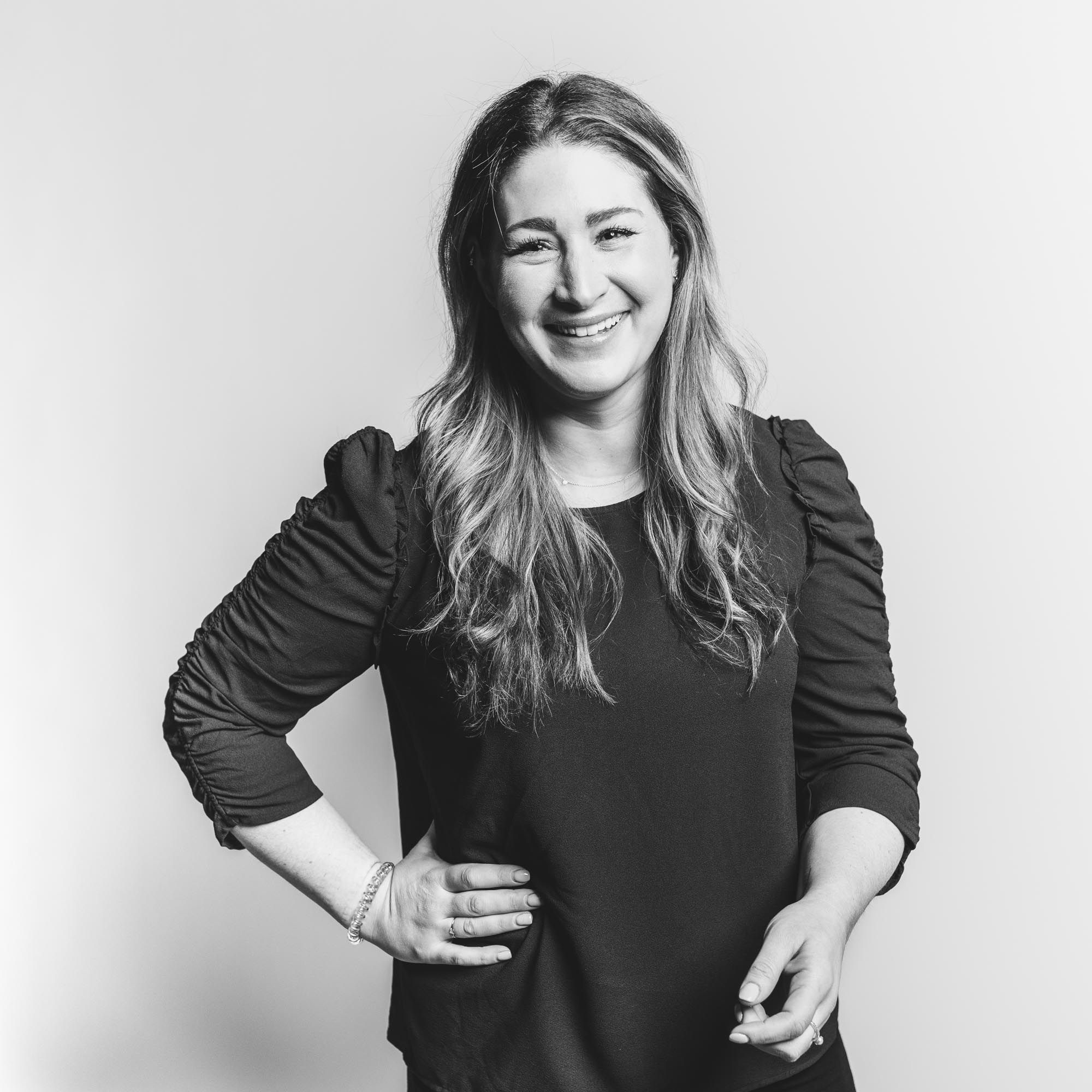 Lydia Abend
Associate Creative Director
Growing up, Lydia knew two things. She wanted to be a magician, and she loved to write. But UNH didn't offer a 'magic' degree, so she took freelance copywriting gigs from her dorm room until there was enough to laminate into a portfolio. And with that portfolio, she got a summer internship as an Associate Copywriter.
In the ten years since, Lydia has spent time at agencies including DigitasLBi, Hill Holliday, Jack Morton, and Purpose NYC. Most recently, she was in-house with Constant Contact where she fulfilled her dream of writing a human-sized pickle into a national TV spot (among other things).
Along the way, Lydia has learned invaluable advertising truths: a sharp insight is the spark plug to great creativity, always tilt your beer glass when pouring from a keg, And NEVER erase the whiteboard in a pitch war room.
As an Associate Creative Director, Lydia helps our clients achieve their goals through some of her greatest passions: spirited collaboration, human psychology, and producing work that makes someone say 'I wish I'd thought of that.'
Q&A
What is your idea of perfect happiness?
Watching Roger Federer play tennis with my dog, Roger.
What is your greatest extravagance?
Voluspa French Cade Lavender candles. I go through four 100-hour candles per month.
Which word or phrase do you most overuse?
That's showbiz, baby.
When and where were you the happiest?
Miami Open, 2017, Round 1.
Who are your favorite writers?
Drew Magary, Anthony Doerr, J.K. Rowling, Ralph Waldo Emerson, Shakespeare (seriously!), Jane Austen, Zadie Smith, and J.R. Moehringer.
Back to About