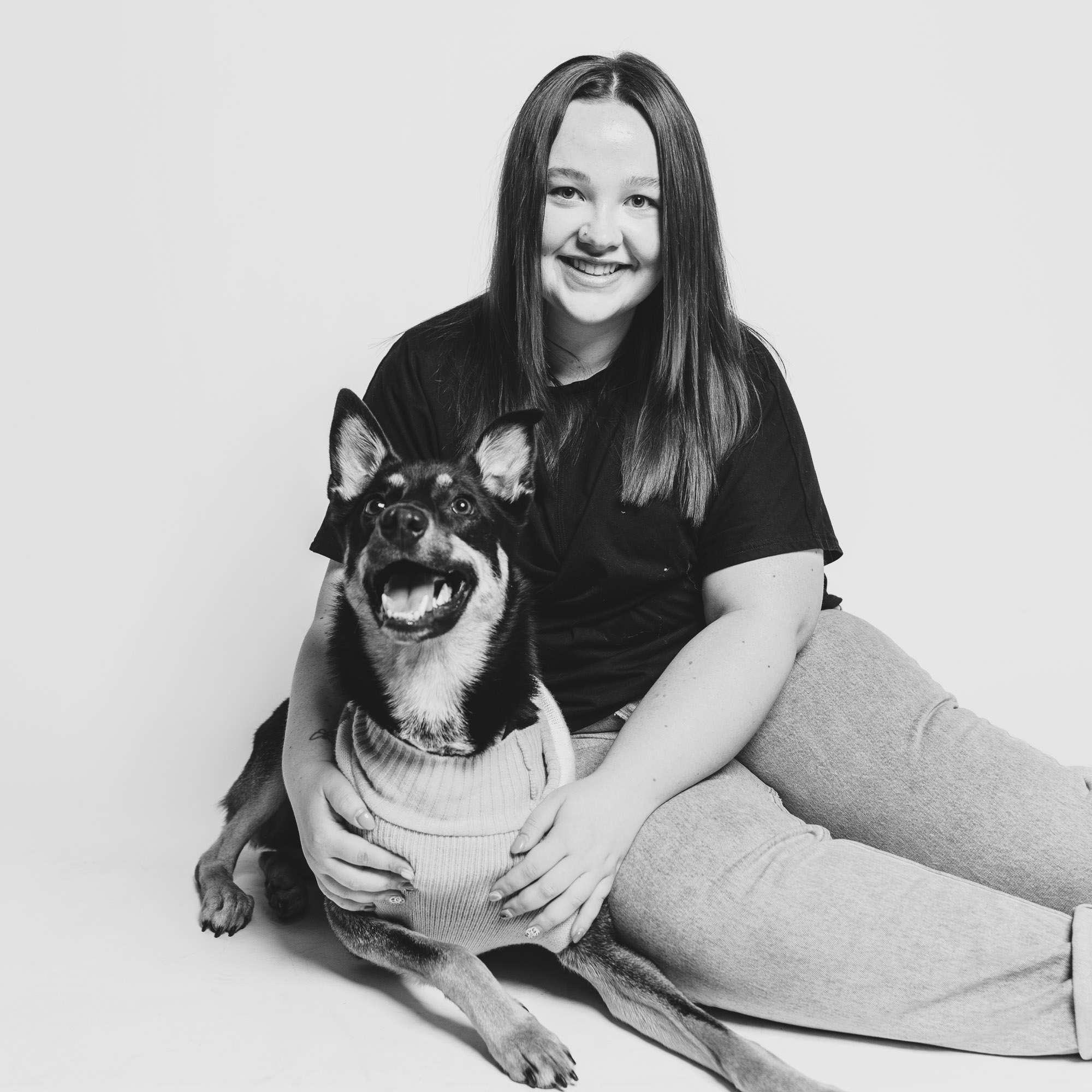 Maegan Barr
Office Assistant
As our office assistant, Maegan keeps track of everything.Taking care of the needs of our agency as a whole, individual teams and clients are her specialties. She thrives in creative chaos and makes sense of it all through multi-color pens and matching stickies.
Before taking on her role at Drake Cooper, Maegan applied her organizational expertise to the world of law, working for a local firm. After joining our ranks and falling in love with our industry, her dreams of becoming an attorney quickly faded, and she set her sights on learning as much as she could about the world of advertising. For that she transferred schools, changed majors, and is currently studying organizational leadership and project management at the University of Arizona.
Maegan doesn't know the meaning of "part-time," but when she does find a break in her schedule, she tries to make the most of it. You can often find her walking around Boise or exploring the foothills, always in the company of her rescue pup, Ozzie. Local music venues, theaters, and bookstores consider her a regular, and she wouldn't have it any other way.
Q&A
What is the trait you most deplore in yourself?
My uncanny ability to either show up either two hours early to a something or three hours late. There is no in-between!
What do you consider your greatest achievement?
Being self-sufficient.
What's your go-to office beverage?
Diet Coke, duh.
Who is your favorite artist or band?
Kid Cudi, Briston Maroney, Rainbow Kitten Surprise, The Lumineers, Tame Impala, BROCKHAMPTON, Frank Ocean, Dominic Fike, and many, many more!
Which talent would you most like to have?
This is tough, because there are a lot of talents I would like to possess. However, I think my number one choice would be juggling. I know that sounds strange but you can juggle practically anything! How cool would it be to just be able to walk around knowing at any moment you could breakout three items and start to juggle? Very cool, in my opinion.
Back to About