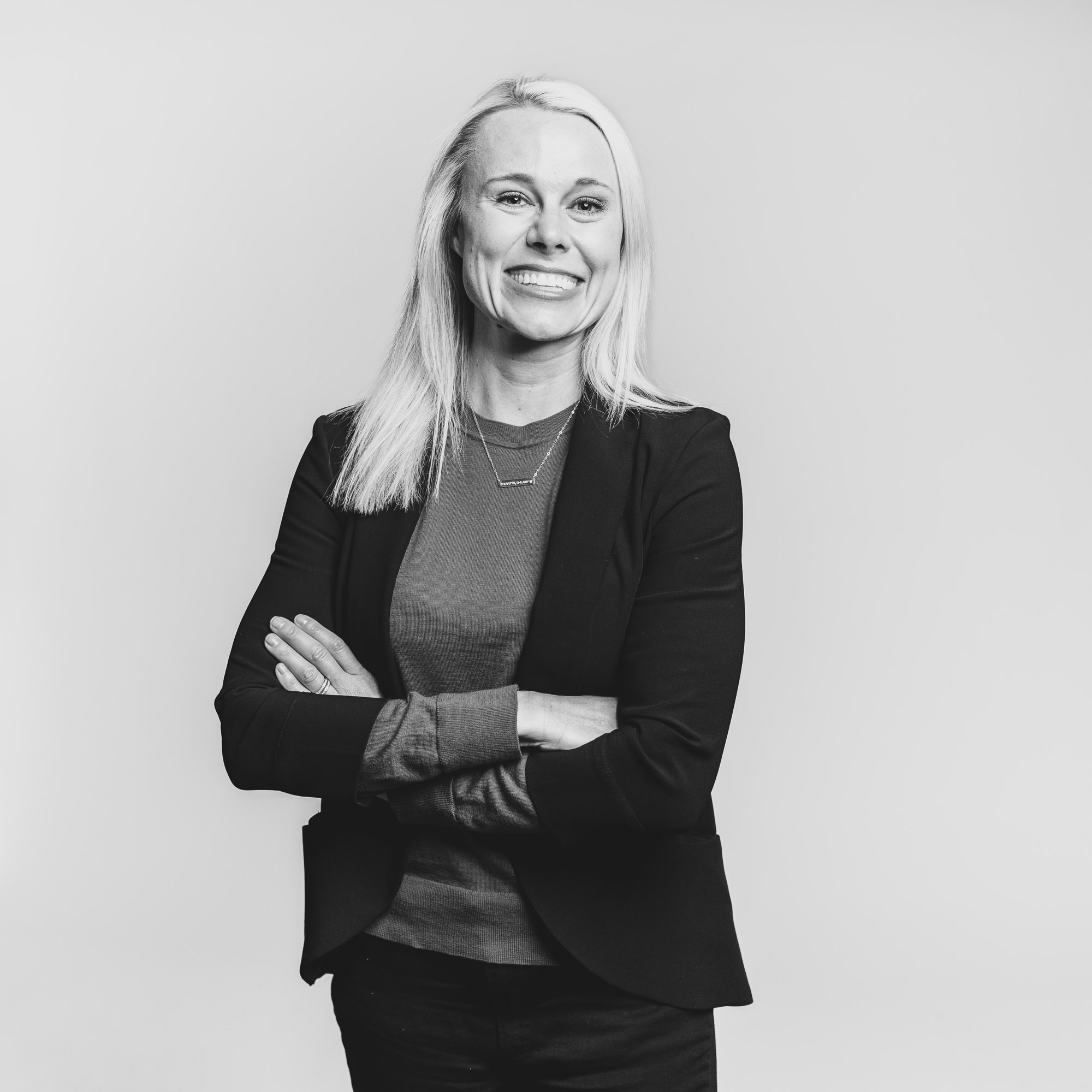 Mindy Stomp
CEO
As Drake Cooper's third CEO since its founding in 1978, Mindy has the honor of building upon the legacy that began with Bill Drake and evolved under the leadership of Jamie Cooper. She leads a talented team of employee-owners all working towards the same mission of building and fostering the greatest place to work so that we are able to create the best, most effective marketing & advertising imaginable.
Mindy brings a deep background in advertising to Drake Cooper having worked at both independents as well as global holding company, WPP's, VMLY&R. She was drawn to Drake Cooper as the agency is both independent and 100% employee-owned. Her significant digital experience paired with her marketing research background brings a unique perspective. Mindy's teams have led efforts for a wide range of clients such as Facebook/Meta, SKYY Vodka, Carnival Cruise Lines, Crystal Cruises, Driscoll's, and Mazda.
When she's not working you'll find her most likely at a Kansas City Chiefs game, hiking, biking or planning vacations with her husband via color-coded spreadsheets.
Q&A
Who or what is the greatest love of your life?
My husband and The Kansas City Chiefs.
When and where were you the happiest?
February 2, 2020 at Hard Rock Stadium.
What is your greatest regret?
No regrets! I truly appreciate all life experiences and feel they all have led me to where I am today.
What is your motto?
It's not just a daydream if you decide to make it your life (borrowed from Train lyrics).
What activities keep you busy outside of the office?
Peloton, hiking, biking, and planning travel via color-coded spreadsheets.
Back to About