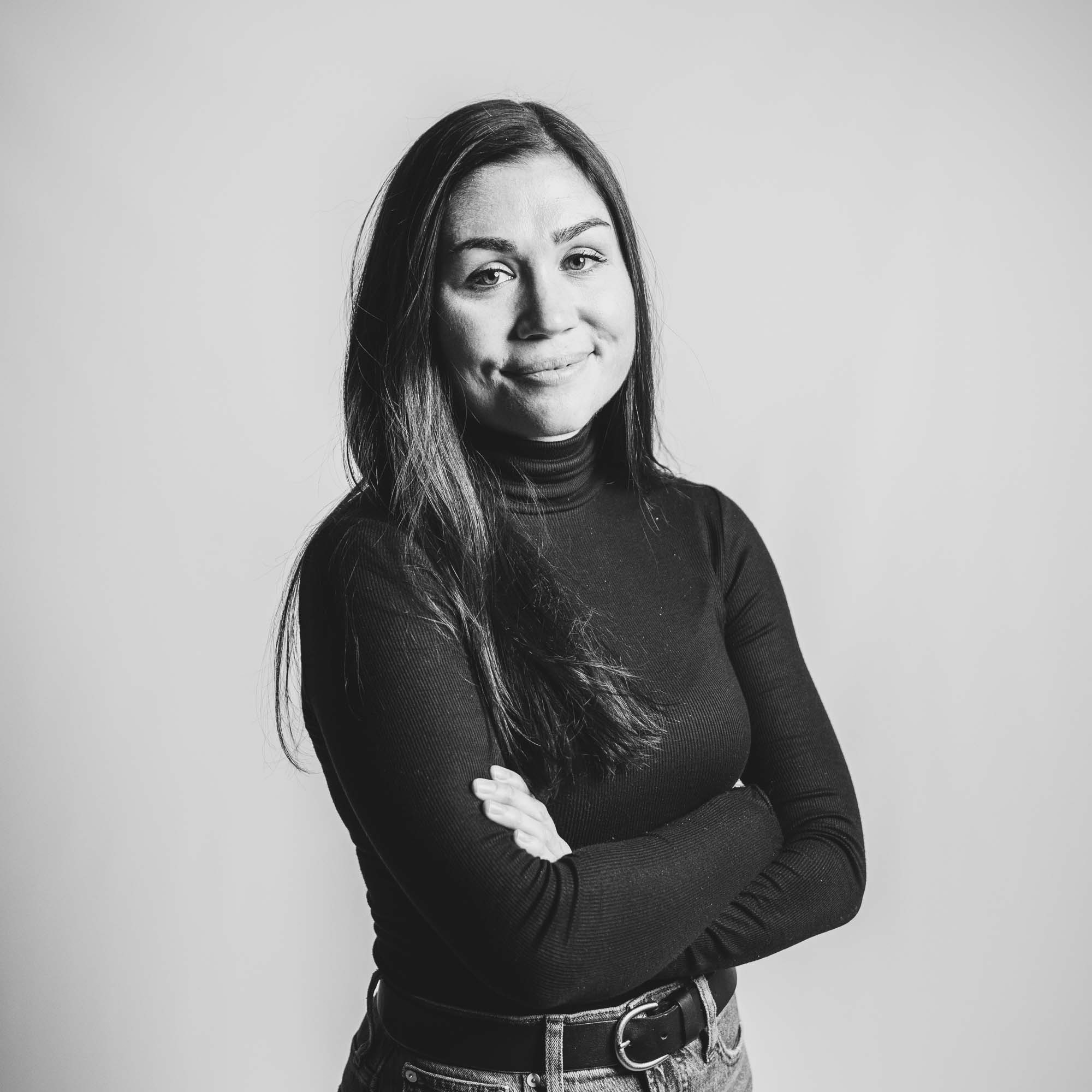 Nicole Noble
Account Supervisor
A strong foundation leads to solid execution. That's Nicole's motto as an Account Manager. From building out robust project timelines, ensuring every detail is accounted for along the way, Nicole is instrumental in laying this foundation for success. She serves as a key contact to her clients and enjoys striking a balance between meeting their business needs and having some fun in the process.
Post-grad, Nicole spent time checking out the Pacific Northwest, living in both Portland and Seattle. She grew her knowledge (and taste) of full-bodied red wines working in the Wine & Spirits industry for a brief stint before eventually making the leap to advertising. She enjoys the dynamic nature of agency work and especially loves witnessing strategic visions come to life.
Outside of work, you can catch Nicole on a quest for the city's best Happy Hour, hitting the greenbelt on a run or, most ideally, at a concert.
Q&A
What is the trait you most deplore in yourself?
My inability to pack a suitcase under the 50lb limit.
What is your greatest extravagance?
Overpriced snacks at the movie theater. $14 for a small popcorn? Sure.
When and where were you happiest?
July 2017. John Mayer & Jack Johnson playing consecutive days at The Gorge.
What do you consider your greatest achievement?
In the 4th grade, I memorized the entire Napoleon Dynamite dance and it's really all been downhill from there.
Who are your heroes in real life?
The Girl Scouts. They are truly out here doing the most with those cookies.
Back to About