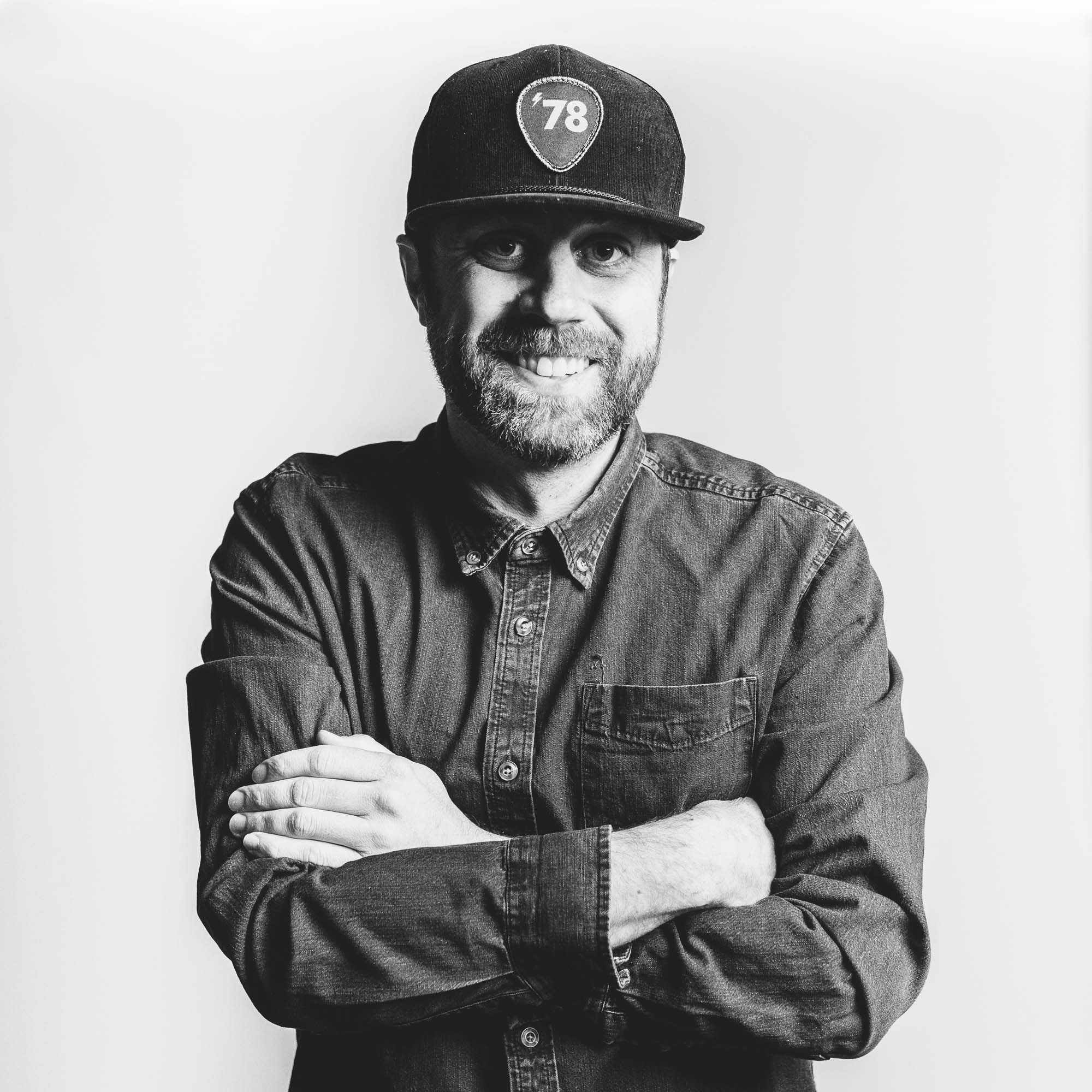 Patrick Hoopes
Executive Creative Director
Dr. Evil said it best—the details of my life are quite inconsequential. But if I had to offer a few, I'd say I'm an ever-recovering ski bum with other borderline (but manageable) addictions to mountain biking, early 20th-century fiction, Detroit-style pizza, and the snappy idealist dialogue of Aaron Sorkin. I've swum in all five Great Lakes and have pretty firm stances on the use of the word "myriad" and the Oxford comma. I think irreverence is the tastiest spice and a simple old fashioned is the tastiest cocktail.
Q&A
What is your idea of perfect happiness?
Two feet of new snow followed by three fingers of old bourbon.
What is the trait you most deplore in yourself?
An absolute lack of self control when presented with free chips and salsa.
Which talent would you most like to have?
I want to do a cartwheel. But real casual-like. Not make a big deal about it.
What is your most treasured possession?
My 1980-something Alvarez Yairi acoustic guitar—a gift from my parents in 1994. I'm going back into the burning house for that one.
Who are your heroes in real life?
My sister and sister-in-law. I don't know any two people doing more to help the world and the people in it.
Back to About