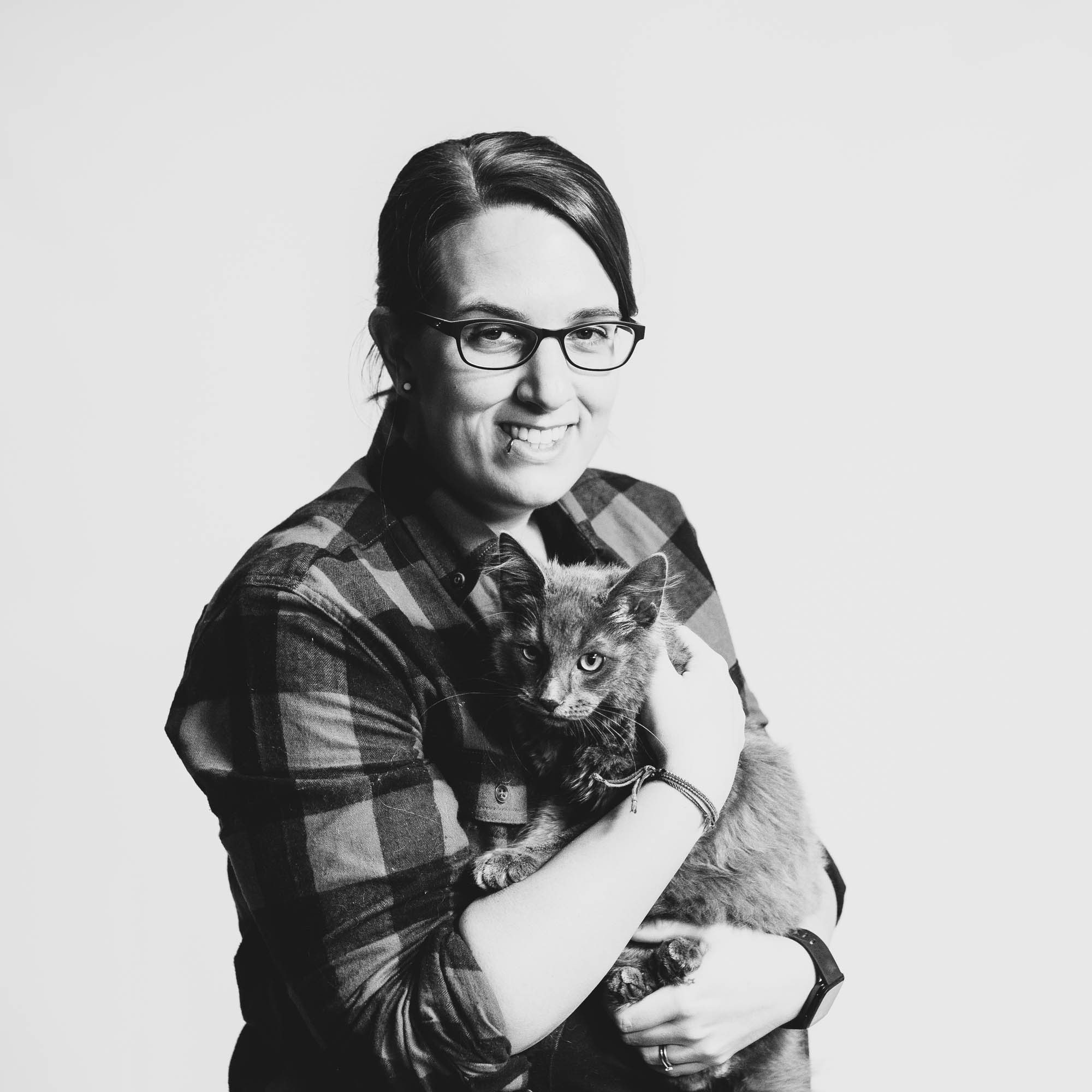 Zoe Katz
Interactive Designer
Zoe was born and raised in the UK, graduating from the University of the Creative Arts with a degree in Graphic Communication. She started her professional career in the UK at a digital marketing agency, winning multiple awards for her design work before moving to Idaho in 2018.
She joined Drake Cooper in 2019 as an interactive designer, working with clients and internal teams to help bring their digital assets to life and applying her creative touch to all things digital from websites to emails.
Zoe loves traveling and exploring but is equally happy chilling at home with her husband and two cats (who can frequently be seen making cameos in virtual meetings). If you get the chance, feel free to ask her any UK related questions, from how to make tea correctly (if you're using a microwave you're doing it wrong), the correct beans/butter/toast ratio for a solid beans on toast, or even if marmite is worth trying (yes, but do not attempt without detailed instructions on preparation).
Q&A
What is your greatest fear?
Thunderstorms. Even though I'm super into meteorology and understand the science behind storms, a rumble of thunder sets some kind of primal fear off. I would love to go storm chasing but…
What is the trait you most deplore in others?
When people remove the letter U from perfectly formed words for no reason.
What or who is the greatest love of your life?
My husband, Ryan. Wouldn't be where I am today (literally) without him.
What is your motto?
"Regret nothing, because at one point in your life it was exactly what you wanted."
What activities keep you busy outside the office?
Exploring, hiking, rock hounding, thrifting and baking! (And hanging with the cats…)
Back to About