Being new in a familiar city, I attended a Seattle Marketing Meetup to learn about how Alaska Airlines utilizes analytics to give their customers a voice from Brian Behunin. You may be wondering though, what is Meetup?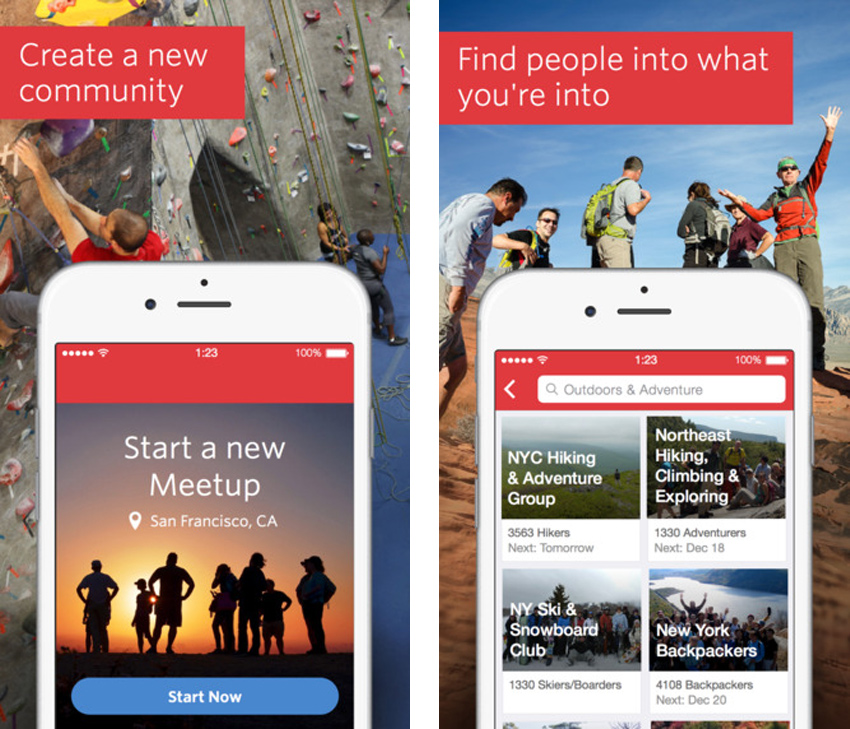 Meetup is a tool that makes it easy for local communities or groups to organize and find events to attend in their area. Most events are geared towards helping people continue to learn and grow. Believe it or not, more than 9,000 groups get together in local communities each day. Meetup came recommended to me by my mentor, John Drake, who suggested I use it to look for opportunities to network, learn, and become more familiar with the Seattle business community. Meetup is a perfect tool for all three goals. In fact, if you're interested in marketing, there are over 150 groups you could join in Seattle alone.
I joined the Seattle Marketing Analytics Group and attended an event where Brian Behunin shared how Alaska Airlines uses analytics to give customers a voice. . When I first arrived at the venue, Capitol Cider (Delicious ciders for all you g-free folks), I had no idea what to expect. Was I walking into an empty room, or a room full of suit-wearing, palm-pilot-toting-professionals? Nope. The room was alive with excited marketing and analytics professionals young and old, eager to meet new people and learn from industry leaders, just like me. Then the learning began!
As most people in marketing/advertising (or any industry really) can tell you, data and analytics can be extremely powerful. Analytics have helped companies like Amazon and T-Mobile grow and streamline operations, or in this case has helped Alaska Airlines become #1 in on-time performance.
Becoming the top ranked airline in on-time performance is an incredible feat, but Brian and his colleagues were curious, did their quest to have incredible on-time performance have unintended consequences? Were customers getting doors slammed in their faces just so the plane could get off the ground? In order to find the answers to these questions, Alaska Airlines needed to ask their customers but faced limited customer feedback opportunities. At that time, if you wanted to give Alaska Airlines feedback, you had to mail in one of those 5×6 notecards that falls out of the magazines located in the seat back pocket in front of you. Customers even had to use their own stamps to mail them in. This feedback loop needed to change, and Brian was the man to tackle the challenge.
Brian warned us that it's important to remember that a customer's perception is their reality. What they experience is how they perceive your brand or service, even if it has nothing to do with it. For example, if a customer thinks the seats at the airline gate are uncomfortable and is flying with Alaskan Airlines, their bad experience at the gate can quickly manifest itself as a distaste for Alaskan Airlines even though the seats are owned by the airport. As a result, you have to measure as much of the customer's experience as you can, and then advocate for your customers. This can quickly become a game of whack-a-mole, and it is at the discretion of the brand to define the scope of their service; where they are comfortable leaving the customer to fend for themselves.
According to Brian and Alaskan Airlines, in order give your customers a voice, there are four pillars you should focus your customer survey measurements on.
Customer satisfaction
Advocacy
Loyalty
Level of effort
These four pillars should be measured independently, as customers can often be satisfied but will not advocate for your brand, become loyal, and so on.
CUSTOMER SATISFACTION
Customer Satisfaction has been a key metric for companies since before I was born, which depending on who you ask could be yesterday or 23.84 years ago… who's counting? Measuring customer satisfaction is fairly straightforward.  To do so, you need to simply ask "Are you satisfied with the products/services offered by (YOUR BRAND HERE)" or "On a scale of 1-5 (1 meaning very unsatisfied, 5 meaning very satisfied) how would you rate your experience with (YOUR BRAND HERE)". By asking questions like this you can ask customers that said they were unsatisfied with your service to elaborate on why, because in order to improve a service, product or brand you need to first understand why people are unsatisfied.
ADVOCACY
Advocacy is a bit more difficult to measure and requires more thought. In 2003 Fred Reichheld, a partner at Bain & Company, created the Net Promoter Score (NPS), and its now your new best friend for measuring customer advocacy. Here is how it works:
Divide your survey respondents into 3 different segments (Detractors, Neutral/Passive and Promoters) based on their likely hood to recommend your product, service or brand to a friend or family member on a scale of 1-10. Detractors are those that choose 0-6, Neutral/Passives are those that choose 7-8, and Promoters are those that choose 9-10. To get your NPS all you have to do is subtract the percentage of detractors from the percentage of Promoters. A NPS of 50% or more is considered excellent.

LOYALTY
There are a couple of ways to measure customer loyalty, some of which are better than others. The number of members in loyalty programs is often used as metrics for loyalty, but having a loyalty card does not always mean you are a loyal customer. Just ask my Grandma, she has a collection of them. (What's this, Grandma? Do you still shop at Blockbuster? No Grandma, you don't).
A much better way to measure customer loyalty is to look at your repeat customers, how many there are, and how often they buy. Or, you can take a qualitative approach, and ask your customers if they agree with questions like "I feel loyal to (YOUR BRAND HERE)" or "I am committed to (YOUR BRAND HERE)". Of course, you can tweak the questions to measure exactly how loyal your customers are by asking them if they miss your brand, or think of your product when they don't have it with them (Confession: I feel naked without my iPhone).
LEVEL OF EFFORT
The level of effort (LoE) a customer is willing to take to interact with your brand, service, or product can often give you insight into how much they love it or how hard you are screwing up and why every customer you've ever known and loved is leaving you.
By measuring how long it takes customer to complete an online task like buying a flight on AlaskaAir.com, or picking a movie on Netflix.com, you can gain valuable insight into what parts of the customer's experience can be improved. If a task takes too long, optimize it. On top of that, it's critical to pay attention to where errors are made most often. If customers are constantly making errors on a certain section of the buying process, make the process easier or more clear.
I'M MEASURING THE FOUR PILLARS… WHAT NOW?
What should you do with all of the metrics you collect? Easy. Make them digestible and set strategic goals like 'customer satisfaction should be at 80% by July' or 'increase our NPS to 51% by 2017', then monitor your progress with the use of a dashboard. Dashboards give a quick peek into what your customers are saying, and with a glance you can see how your key performance indicators are doing. A good dashboard should update in real time and be easy for the intended audience to understand.
Once you are measuring the necessary metrics (customer satisfaction, advocacy, loyalty and LoE), you have a dashboard built, and your strategic goals set, time is of the essence. You must monitor for trends, empower your employees (give them the tools they need to identify and fix problems when they arise), and ensure team accountability. Lastly, it is important to be specific about what is and isn't working so that you can fix the things that customers will recognize and appreciate.
Brian made it clear that without analytics and giving their customers a voice through the four pillars he developed, Alaska Airlines would not be the airline it is today. First class flyers wouldn't be getting served the fruit and cheese platter that was reserved for coach flyers. The Alaska Airlines mobile app wouldn't be as powerful and easy to use, and they would not be able to service their customers as intimately personal as they do.
Attending the Seattle Marketing Analytics Meetup with Brian Behunin was an incredible experience. Brian was a fantastic speaker, and gave me incredible insight into how analytics can be used to give customers a voice. Plus, I got a free Cider.
If you are interested in joining the Seattle Marketing Analytics Meetup, find them online here.  I'll see you at the next event!
References
Net Promoter Score history http://netpromotersystem.com/about/index.aspx
NPS calculation graphic https://www.netpromoter.com/know/
Alaska plane image http://www.imaginepossibilities.net/wordpress/wp-content/uploads/2014/10/AlaskaAirlines.jpg
Up Next
I joined Peach today. I was going through my usual Feedly articles and while on Hootsuite's blog, the new social…