Cannes Young Lions i
s a global competition that takes place every year. Young advertising minds compete in teams of two to create award-winning ideas/strategies for one 501(c)(3) client across five different categories: Cyber, Print, Film, Media, and PR.
A Cannes Young Lions winner is selected from each category based on category-specific criteria. For example, in the cyber category you are judged on the following:
25% Banner ad
25% Social Media Concept
25% Creative Execution
25% Perceived effectiveness
What does the winner get? Glory, in the form of industry recognition and a shiny trophy. Most young advertising professionals are full of energy and creativity;  we need different ways to channel our excitement for new technologies, social observations, creative ideation strategies and general tomfoolery. Competing against your peers in Cannes Young Lions not only gives you the opportunity to earn prestige in the advertising world, but it helps young ad minds grow and flourish.
Winning in Cannes Young Lions requires creative thinking. It's the nature of the beast. Not just off the wall sugar high creativity, but focused and strategic creative thinking.
Now, I haven't heard the results of the competition, but I'll be damned if it wasn't a worthwhile experience.
I entered work in Cannes Young Lions with a close friend of mine, Max Brettler, an R/GA advertising mastermind. We developed an idea and strategy to get millennials to donate to Variety's Freedom Program, a charity that delivers vital life-changing equipment and services for mobility, independence, and social inclusion both to individual children and children's organizations. Here are what I perceive to be the three things to think about when submitting your work for a Cannes Young Lions.
Before you do anything else, understand the brand.
You are given brand guidelines, read them. You are given a creative brief with information on the organization, read that too. Don't stop there, though, prowl their social channels and learn the organization's unique tone and voice. Research what the organization has done in the past, what was successful? What was… not so successful? When crafting creative ideas and strategies for a brand, you want to play off of its strengths and capture their story. You wouldn't walk into Allstate and pitch a narcissistic horse that sells insurance. Understand the brand.
Develop a creative insight.
Your creative insight can come from many places, but it's usually from a mixture of research, empathy, conversations with your team, and observations. The creative insight should ground your thinking, helping to make sure your thoughts stay within the realm of possibility. When properly crafted, they make ideas effective, simple and inventive. Here is a rough template for a creative insight; make it your own, this is just a launching point.
Start with an observation about your audience, what do they want?

Why can't they have what they want?

What would make it possible for your audience to do what they want?
This framework should lay down an easy-to-follow yellow brick road to a stellar idea.
Be Effective.
Both in your strategy and how you convey your idea. Your strategy should be easy to understand and contain as few moving parts as it can. Adding extra steps that the audience has to participate in only complicates the message and diminishes the effectiveness of your idea. Show how simple your idea is by showing what the estimated impact of your idea is (number of donations, impressions, you name it). The same goes for your submission; you are only given 5 slides to show the process, creativity and effectiveness of your idea. Make sure that the slides are easy to follow and contain enough information to get the idea across. Remember, the judges probably won't have the same understanding of the brand as you do. Keep it simple, stupid. Be effective.
If you keep these three things in mind while submitting an entry for Cannes Young Lions (or any creative advertising endeavor for that matter), I am sure you will have a more enjoyable experience. To learn more about Cannes Young Lions, visit www.canneslions.com.
One last note.
If you have not yet heard of Variety's Freedom Program, I consider it an incredible charity effort. They deliver vital, life-changing equipment and services for mobility, independence, and social inclusion both to individual children and children's organizations. Check out their website, and donate if you would like to. Your time, money, and attention on social channels are all acceptable forms of donations.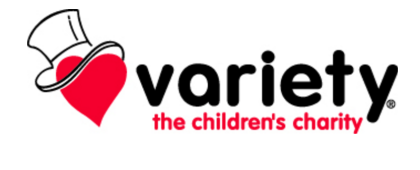 Up Next
If you have ever been to Drake Cooper's Boise office, you have probably noticed Mattie. She usually can be seen…