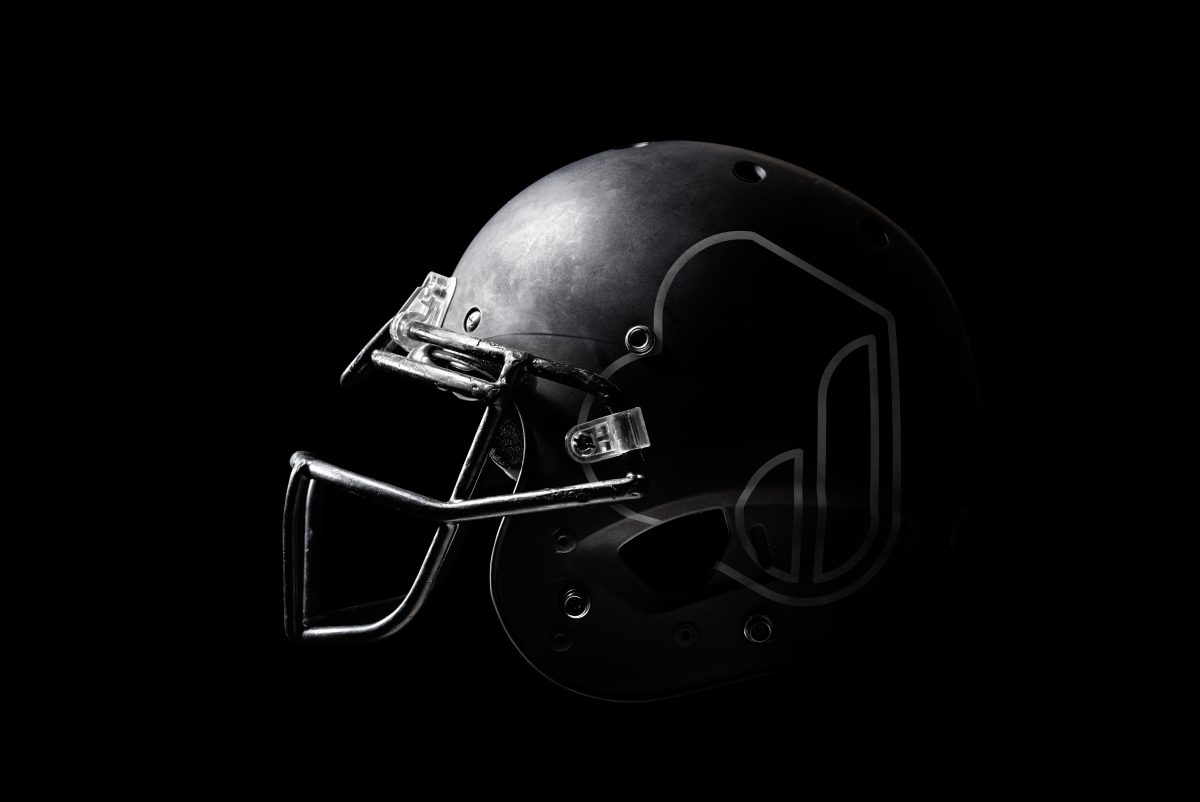 Let's face it. The ad industry can be pretty insufferable when critiquing ads, and the Big Game brings out everyone's inner Roger Ebert.
The Superb Owl is arguably the biggest audience-shared experience of our time. And with that large an audience, there's always a chance somebody will dislike the work—that's putting it lightly.

So here's a different and hopefully refreshing take. Congratulations to all the agencies and their teams on making it through the gauntlet of the Super Sunday process. Here are some props for everything that rocks—in no particular order.
Note: movie trailers and web games not included.
---
Dunkin' Donuts: Ben Affleck: Perfect celeb casting. Affleck IS Boston and Dunkin'. The only miss is a cameo from his brother, Casey. "We love Dunkin', guy!!'
Temu: Shop like a Billionaire: A song wrapped in a jingle. Daring move to take on the #1 song about wanting to be a billionaire by Bruno and Travie.
Astellas: Heat on the Street: "I feel seen" is just one of many 🙌🏻 internet reactions to Astellas bringing the menopause conversation to primetime. Way to get the word out about VMS treatment, street team!

Uber One: One Hit: What's better than one iconic song remixed as a jingle hit song for your brand? Six songs—sung by the artists themselves, of course.

Pepsi Zero Sugar: Great Acting or Great Taste with Ben Stiller: You cannot go wrong with a Zoolander easter egg [insert Blue Steel face here].

Pepsi Zero Sugar: Great Acting or Great Taste with Steve Martin: How about great taste in acting? Does Steve Martin ever age? Maybe it's the Pepsi? Is that really what this ad is subliminally telling us? Drink Pepsi, and you'll never age? Perhaps it's all just an act?

Amazon: Saving Sawyer: Multiple applications have been submitted by DC employees to dog-sit Sawyer. Thanks for the bait and switch and a smile, Amazon. p.s. Does Sawyer have an agent?
M&Ms: Chocolate Clam Bites: Chocolate Clam Bites…need we say more? Love it, hate it, or downright confused by it—we know you'll remember it.

Miller Lite/Coors Light: High Stakes Beer Ad: It's a bird, it's a plane, oh snap—it's Blue Moon!? We didn't see that coming, but we're here for it.

Tubi: Rabbit Hole: Is it just us, or did Tubi make everyone feel a little better about going down their internet rabbit hole on a scary Sunday? They committed to the bit, and we dig it.

Tubi: Faked You Out: This was a perfectly executed 'gotcha' that will be hard to replicate. We just wish we hadn't accused someone of sitting on the remote before the fake-out was revealed.

Bush's Beans: Go Bigger: Simple, food-forward spot with legit talent: Peyton Manning and Adorable Doggo. Is anyone else hungry?

Jeep: Electric Boogie: A fun, groovy, and light-hearted showing from Jeep. Electric Boogie feels like a new era of Jeep, and we're along for the ride. Oh, and #thesloth.

Bud Light: Hold: 'Alexa, play the song from the Bud Light Super Bowl ad.'
Remy Martin: Inch by Inch: Wanna run through a wall? Yeah, us too. That's what one of Hollywood's finest football monologues will make you want to do.

GM and Netflix: Why not an EV?: While the EV may not fit in your favorite TV shows, it could fit your lifestyle. Kudos for keeping it straightforward and simply asking why not.

e.l.f. Cosmetics: eyes. lips. face. Sticky.: The year of Jennifer Coolidge continues with a refreshing 'keep it real' POV on cosmetics that's as approachable as a baby dolphin.

FanDuel Sportsbook Super Bowl Kick of Destiny ft. Rob Gronkowski: This was such a fun idea that Gronk missing the kick is gravy. Stick to spiking footballs, Gronk. And high fives to FanDuel for a memorable stunt.

Publicis: "Monday" Working With Cancer: A powerful and moving reminder that half of us will get cancer and will be afraid to tell our employers. We never truly know what others may be going through. Let this be a nudge to lead with positive intent.

McDonald's: Knowing Their Order: Cute insight alert. You know what happens when you forget something on the grocery list, right? It's gotta be at least 10x worse if you forget your significant other's McDonald's order.
Crown Royal: Dave Grohl Practices Gratitude (and Canada version): Rock 'n' Roll + Crown Royal. We'll take a double. Thank you, neighbors, to the north, and to you, Dave Grohl, forever my hero.

Ram: Premature Electrification: Hilarious satire (without the bathtubs) blowing up the stigma that EV trucks are unmasculine.

Busch: Cold + Smooth Survival Skills: One of several brands that went 'spoof' over 'serious' this year, and they brought in the big guns: Sarah McLaughlan. Now that's commitment.

Michelob ULTRA: New Members Day: Hello, Bushwood! New club members bring the fun to a classic full of Nostalgia. Tony Romo reprising Bill Murry's role as Carl Spackler is 🤌.

Kia: Binky Dad: So close, Binky Dad! Does this mean we're getting a sequel? The theatrical and action-packed 90 seconds almost made you forget you were watching a car commercial….almost.

NFL: Run With It: Girl power and fantastic production techniques. We can't help but think that the director of photography was exhausted after the shoot. 😰

T-Mobile: Bradley Cooper's Mom: Cooper's mom zinging him about never winning any of his nine nominations is laugh-out-loud. His face says it all.

Sam Adams: Brighter Boston: Nobody makes fun of people from Boston, like ya cousin from Bahstun.*
Paramount+: Stallone Face: One of the last action heroes takes on a real "Rocky" Mountain. Pretty fun to see an iconic actor OK with a little self-deprecating humor.

Downy Unstopables: Mystery Celeb: Two words: Downy Mcbride. Mcbride's alter-ego was a home run, and we've all got our fingers crossed for more Downy Unstoppable, his hoodie, and his golf cart.

Rakuten: Not-so Clueless: Viewers of a certain age were totally buggin' when Rakuten and Alicia Silverstone—er, Cher— traded on Clueless' cult following to get the (semi) newly-rebranded brand into everyone's group chat.

T-Mobile: New Neighbor: It makes us want to get up and dance. Is the next spot gonna be the Hand Jive?

Pringles: Best of Us: We're ashamed to say we've actually gotten our hand stuck in a Pringles can. Solid insight driving this one.

PopCorners: Breaking Bad: Walt. Jesse. Tuco. And directed by Vince Gilligan himself. Delicious. PopCorners is in the empire business with their Super Bowl spot.
Dexcom G7 – Feels Like Magic: Let's face it—Dexcom G7 doesn't have the sexiest brand on the Big Game roster. But they do have Nick Jonas. This sleek, simple, educational spot brings a little edge to a product that deserves the spotlight.

DoorDash: We Get Groceries: Nobody knows food better than chefs – or so we thought. DoorDash proved when it comes to groceries; they get it.

E*Trade: Baby Wedding: The only thing better than dogs in commercials…is babies in commercials. It's science. Congrats, you crazy kids.

Popeyes: Memes to Dreams: Memes, electric cars, puppies, fries, and pies. A solid recipe (all the big game ingredients) from Popeyes.

Booking.com: Somewhere, Anywhere: Who can relate? All of us. After the last few years, we're all feeling a little—or a lot like the lady from Happy Gilmore.

DraftKings: Kevin's Bet: It's a pretty good bet (see what we did there) anything with Kevin Hart, short jokes, and celebrity cameos will go together like peas and carrots and something else.

Squarespace: Adam Driver Multiples: Adam Driver giving full matrix vibes. Is this his pitch to be the next Neo? Woah, we can see that.

Michelob ULTRA: Full Swing Gossip: Full disclosure, we've got a lot of golfers at our agency. So it makes sense that Drake Cooper liked this spot.

Skechers: Snoop Dogg: Snoop trades in hardcore rap lyrics for soft, comfortable, and practical shoes for every occasion. Martha Stewart approved!

Google Pixel: Fixed on Pixel: BRB, gotta go get this phone. Excellent and energetic way to connect with the amateur photographer in all of us.
Avocados from Mexico: Make it Better: Avocados from Mexico dropping a truth bomb on us. Name something avocados don't actually make better. We'll wait.

Planters: Roast of Mr. Peanut: We think Planters found a sweet spot by roasting Mr. Peanut (instead of….you know…killing him off). 'Don't you have some brownies to ruin?' is a pretty sweet truth.

Doritos: Jack's New Angle: Who says subliminal advertising isn't a thing? This one is very Pavlovian. Every triangle shape and tinging sound has us salivating for Doritos.🔺

Hellmann's: Who's in the Fridge: Mayo goes with just about anything, just like Pete Davidson, and pairing them with ham (John Hamm) and brie (Brie Larson) is a delicious combination.

Oikos: Sanders Family Reunion: Football is family. And the Sanders Family is making noise as the strongest in the game right now.

Workday: Rock Star: Paul Stanley, Joan Jett, Gary Clark Jr., Ozzy Osborne, and Billy Idol all in one spot? That's the definition of what rocks.🤘

TurboTax: Dance: Banger song with a budget-minded production. Boom.💥

Budweiser: Six Degrees of Bud: With seltzers, hard kombuchas, NA spirits, and everything in between, here's a not-so-subtle reminder that beer is still king.👑

The Servant Christian Foundation: Love Your Enemies: If somebody tells you still photography, a solid track, and one line isn't Big Game worthy, show them this.
The Servant Christian Foundation: Be Childlike: Is the new trend multiples? Let's just say these Jesus spots are what those Pass It On spots wish they were.

Disney: Disney100 Special Look: Google's year in review, but for 100 years! What a magical run and a look at things to come.

Peacock: Charlie Calls Bullsh*t: Meta in many ways. It could have gone over your head if you had not seen the show. Natasha Lyonne plays a modern-day Columbo, who's also a human lie detector in Poker Face. Highly recommend this show.

CrowdStrike: Troy: A literal Trojan horse, amongst the ads and in the actual spot. The dramatic irony vs. scare tactics plays well for an IT product's Big Game debut.

The Farmer's Dog: Forever: All the feels. Bravo. This spot provided the waterworks and a compelling reason to pamper your pet. Woof!
Up Next
In The Devil Wears Prada, Miranda Priestly has two assistants, Andy and Emily. When you think about the underpinnings of…