Multi-Location Digital Advertising: Finding efficient ways to advertise multiple business locations across media channels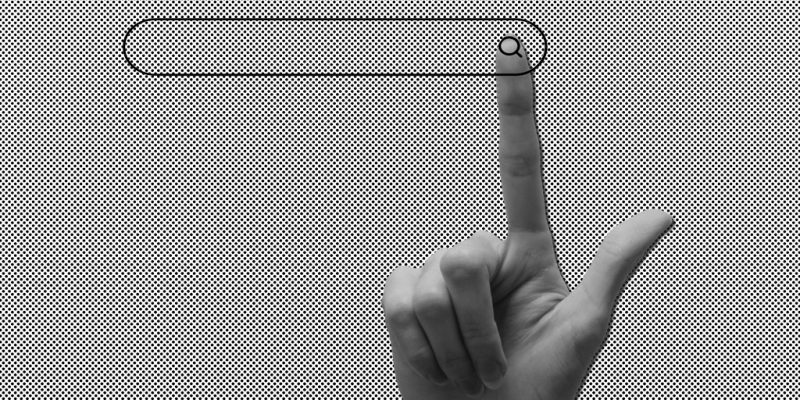 How can advertisers successfully market multiple business locations? How do you budget your media among all the locations? How do you weigh that budget?
To begin, the importance of using the budget efficiently while maximizing results is crucial when marketing multiple store locations. The foundation to success lies in ensuring your non-paid media is fully communicating with your paid media efforts to create a more effective experience and generate better results. This begins with asking one important question before diving into all the other questions… Are you findable?
Users expect the exact information they are looking for to land in the top results on Google — whether that is an organic or a paid result. In the case of a brand with multiple locations, your information must be available, accurate, and visible. Unlike on other channels, search users are voluntarily offering up exactly what they want to see — make sure your information matches what they need.
This means your locations show up on Google Maps, your website is up-to-date with relevant information, it accommodates all devices, and it loads quickly. This is essential so when a customer hears/sees a paid ad they can quickly search for the business and find it. "66% of shoppers use online resources to do research before going into a shop while 84% made a purchase in-store after finding or discovering the item online."¹
Google My Business (GMB) is an essential organic search tool for multi-location businesses. Ensure you have individual GMB accounts and dedicated content on your website for each location
Include location keywords in your page titles, content, image filenames, alt-text, URLs, and metadata
Add location structured data to your pages
Consolidate your geotargeting when you can
Location extensions are a must
Consider map extensions
Yes, you will show up on maps if you have your location registered with Google, but there is another layer we have found successful for multi-location clients, and that is using map ads. This gives our clients an advantage over the non-paid competitors, and often the ad blends into the organic results so a consumer doesn't even notice the ad box.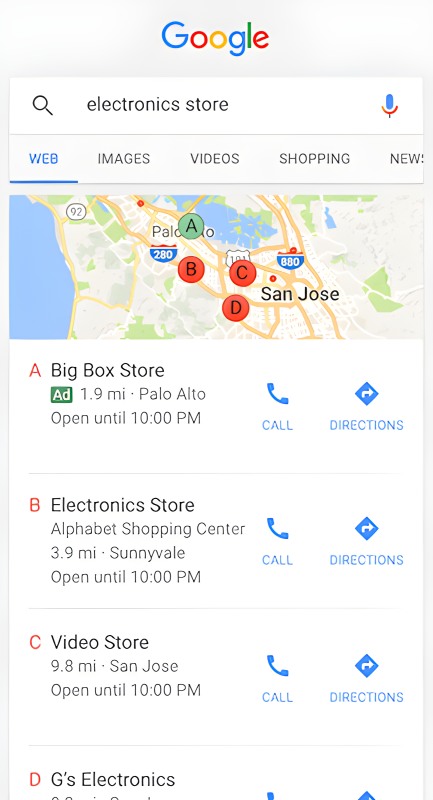 Search is everything. Start with your budget here.
If we had to choose one platform for multi-location digital advertising, it's going to be search engine marketing every single time. The last people we want to miss out on for our clients are the ones searching for the exact service our clients offer. We have to be there when someone searches for our brand or our industry or we're instantly missing an extremely low-funnel consumer. This means our search campaigns need to be consistently fine-tuned and our website aka SEO is consistently fine-tuned.
In conclusion, the key to success with multi-location advertising begins with Findability™. Make sure that your brand is front and center when prospective customers are looking for your product or service. Findability™ is Drake Cooper's proprietary tactic to create comprehensive optimizations for brands seeking a digital breakthrough or amplification by growing brand awareness, increasing website traffic, and delivering more conversions.
Our Findability™ team consists of experts in SEO, SEM, website analytics, and user experience. Unlike other agencies, these disciplines don't operate in isolation. Instead, we review and strategize how different digital channels can be optimized to amplify each other.
Authors:
Liesle Doggett, Assoc. Media Director
Andrew O'Brien, SEM, and Findability™ Specialist
Michael Myshin, SEO, and Findability™ Manager
¹https://support.google.com/google-ads/answer/3246303
https://www.warc.com/content/article/WARC-CURATED-DATAPOINTS/41_of_consumers_prefer_a_mix_of_instore_and_online_shopping/142518
Up Next
More than just a routine update, Google Analytics 4 (GA4) is entirely different both in how it tracks data and what it reports on.