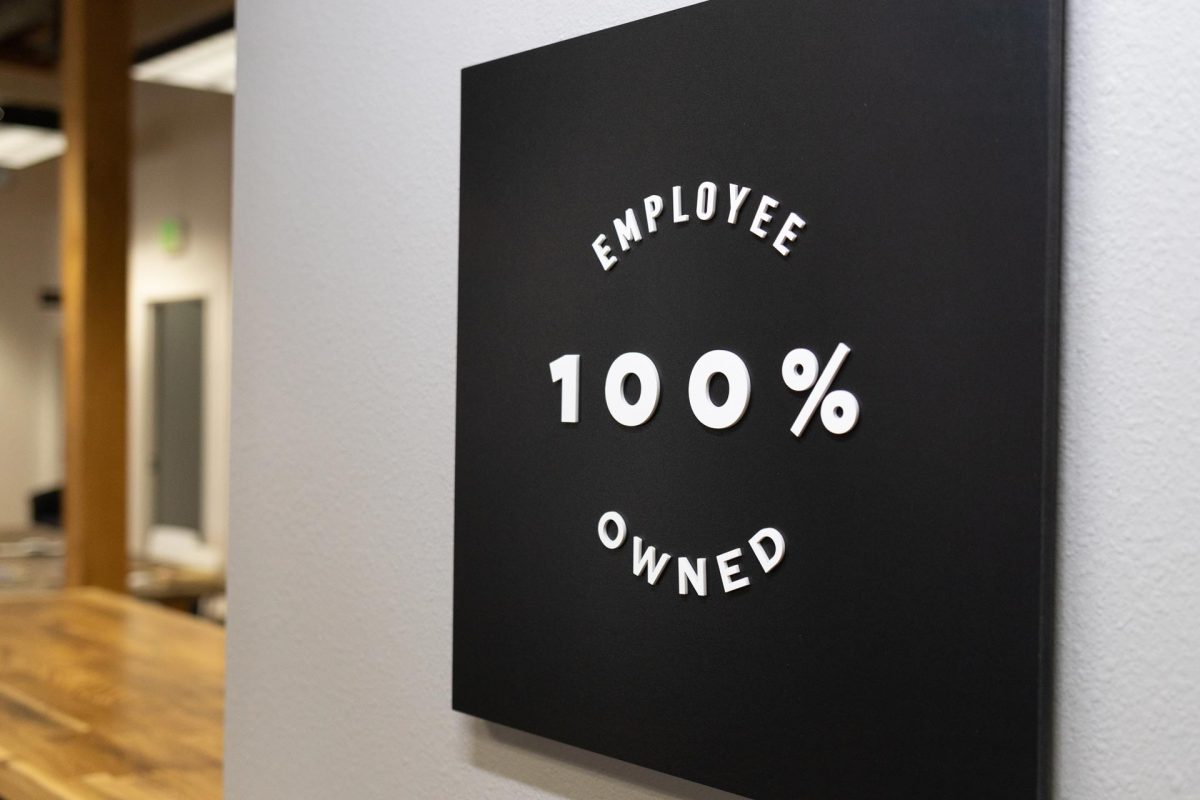 Oh hi there, I'm Mindy Stomp. I joined Drake Cooper about three months ago as Co-President (alongside the incredible John Drake), overseeing our client services, business development and agency operations. Having spent nearly two decades inside a variety of agencies, I was excited to join an employee owned agency for the first time and admittedly curious how it would feel shifting most recently from a massive global agency, VMLY&R, to a smaller employee-owned shop.
Since joining, I've been asked countless times how I like it. "I love it!" is always my response (and it's not hyperbole!). And part of why I love it is because I'm not alone in that sentiment. Our employees (we call them EOs, employee owners, because we are 100% employee owned, another love!) love working here and our clients love working with us. That's not just my observation, but actually taken verbatim from EOs and clients in just my short time so far. One of our largest clients has expressed to me multiple times how great our team is and how much she appreciates our collaborative approach, something that was missing from her previous agency relationship with a large holding company shop. There's a note in the break room from a long-time client that says "Drake Cooper, why are you so delicious, I love you." Another client from the Pacific Northwest told me on a call recently how much she loves working with Drake Cooper.
As for our EOs, from folks who have been here over a decade to new EOs who have admired Drake Cooper throughout college, multiple people have told me how much they like working at DC. There's even been an all-agency email with "I <3 Drake Cooper" trending. And we want to keep it that way. Our goal is to ensure Drake Cooper is the best place we've ever worked.
So, knowing our EOs and clients love us is great, but I really wanted to try to identify some specific reasons why I think it's so great here partly to ensure that, as I'm coming in as a new leader, I preserve those important qualities. Here are the specific things that have stood out to me:
We do great work. While it's true there are plenty of agencies that do great work, I have this as #1 because without great work none of the rest matters. After all, we're here on behalf of our clients. What stands out to me about the work we do was best summarized by another agency leader who I met at a conference and told me how much he has admired Drake Cooper's work over the years. When I asked him what stood out the most he replied "I think Drake Cooper has a unique ability to find the heart behind the mundane."
Speaking of clients, we have great clients. Anyone who has worked in the agency business long enough knows that this is not always the case.
We are human-centric. We put our clients and EOs first. We try to employ empathy in every interaction, both internally and externally (one of our three values is "Be Kind" and I have felt that from the first interview and every day since).
We listen and don't interrupt. Sure, this should be universal for anyone, but it's simply not. I've been in many environments where people are talking over each other and merely trying to get their voice heard vs. actually listening–again both internally and externally.
We are collaborative. I've heard this feedback over and over in my short time here. I think on some levels all agencies are collaborative because they have to be, but Drake Cooper really seems to have it in their DNA. Perhaps it's in some part because they "grew up" in Boise, Idaho, in a small market, and had to be scrappy and agile and realized early that collaboration was critical to success.
We plan workloads. Doing this is so important in ensuring that we don't burn out our people. Agencies have a long tradition of operating in the burn-and-churn mode, and it's not great for employee health, agency business or client work. We don't function this way and I think it shows in all three areas.
So, thank you Drake Cooper for honoring me with this position. I'm beyond excited to be here and hoping to leverage my years of experience in advertising agencies to help build on this incredible foundation.
Up Next
Notes on the creative process 📸 @norevisions "Coming up with ideas is not so much a step-by-step process as it is…